Activists sign online petition to ban Trump from security briefing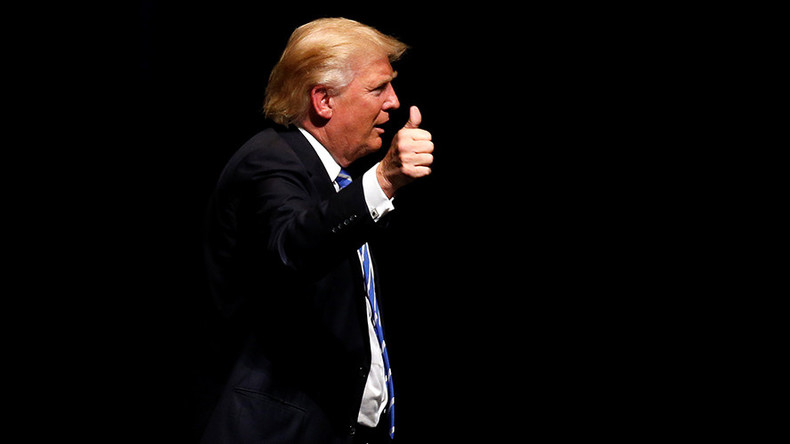 Presidential contenders Hillary Clinton and Donald Trump are both slated to receive classified security briefings from the CIA, but an online petition was created saying Trump should be barred from seeing the information due to his comments about Russia.
"I will tell you this – Russia, if you're listening, I hope you're able to find the 30,000 emails that are missing. I think you will probably be rewarded mightily by our press," Trump said during a Wednesday press conference, in a tongue-in-cheek attempt to turn attention back to the risks associated with Clinton's handling of classified emails.
Read more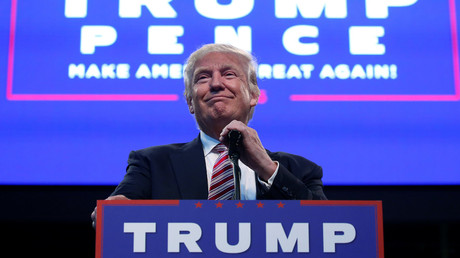 Many on the internet took the soundbite more literally, using the opportunity to paint Trump as colluding with Russia.
A petition to prevent Trump from receiving the intelligence briefings posted early on Thursday has reached more than 115,000 signatures of its 150,000 goal. Addressed to Director of National Intelligence James Clapper, it claims that Trump is encouraging Russian President Vladimir Putin to "commit espionage and publicize state secrets," posing a threat to national security.
"It's hard to imagine that a presidential candidate who has possibly violated federal law, by asking a hostile government to spy on a former secretary of state, should be eligible to receive briefings. It would be irresponsible and dangerous for Clapper to provide them," the petition says.
Senate Minority Leader Harry Reid (D-Nevada), known for his heavy-breathing criticisms of Trump, seemed to be in agreement with the petition.
"I would suggest to the intelligence agencies, if you're forced to brief this guy, don't tell him anything, just fake it, because this man is dangerous," the senator told The Huffington Post.
Hillary Clinton received similar treatment from her own opponents, since many accuse her of committing perjury and obstruction of justice during an FBI investigation of her handling of highly classified emails.
"I think the [Director of National Intelligence], Clapper, should deny Hillary Clinton access to classified information during this campaign given how she so recklessly handled classified information," Speaker of the House Paul Ryan (R-Wisconsin) said earlier this month.
READ MORE: US intel head calls for end to 'hyperventilation' over Russia's alleged role in DNC hack
Clapper, however, refused to take sides on Thursday, and clarified that there is no hesitation about presenting the information to either candidate.
"There's a long tradition that the intelligence community at the appropriate time—and now is the appropriate time since both candidates have been officially anointed—that both camps will be reached out to and offered briefings," Clapper said.