Inmates seize top level, take hostage at Cook County Jail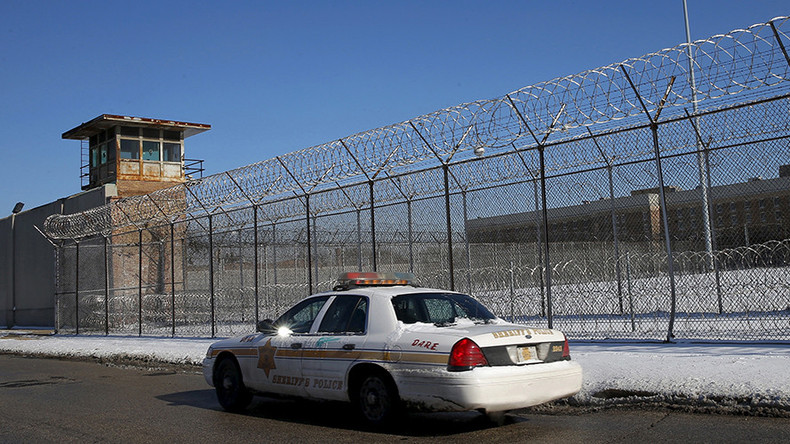 A hostage situation in the maximum-security section of Cook County Jail in Chicago, Illinois, has been resolved. One inmate was stabbed in the leg.
Two inmates have taken another prisoner hostage using "what appears to be a sharp object," according to the sheriff's department, WFLD reported.
A flash bomb was used to gain entry to the area, where the hostage was found stabbed in the leg, WLS reported. The situation was resolved, without any injury to staff.
The two inmates had seized a housing tier of the maximum-security section of the jail, Division 10, after spilling soapy water on the floor. The inmates also tore down security cameras. The housing tier reportedly holds 16 inmates.
A Chicago Fire Department truck and ambulance arrived on scene.
There are currently no reported injuries, and the Sheriff's Emergency Response team is attending the scene and currently working to resolve the situation.
Earlier on Thursday, a veteran Cook County correctional officer was charged with official misconduct after security footage captured him repeatedly punching an inmate, the Chicago Tribune reported.
Officer Miguel Ortiz, 44, who has worked for the sheriff's office for more than 20 years, was charged with the felony count and, if convicted, could receive up to five years in prison.
Judge James Brown recently made the two-and-a-half year-old surveillance video public after prosecutors became aware of the incident in April 2015.