US spy satellite blasts off on Atlas V rocket for secret mission (VIDEOS, PHOTOS)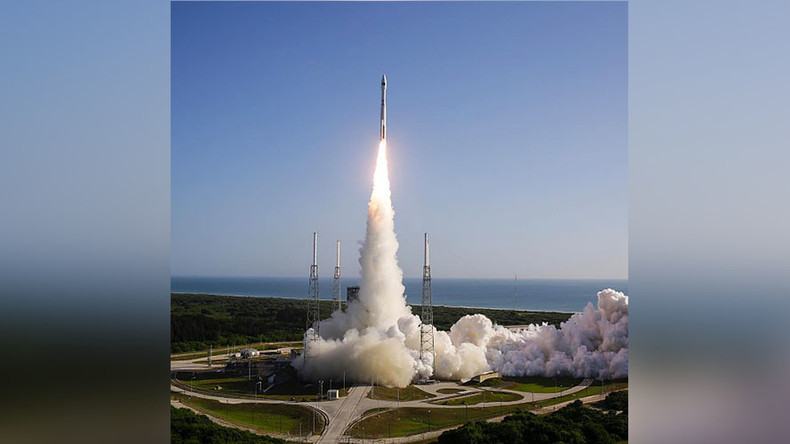 A US spy satellite entrusted with a top secret reconnaissance mission has been launched into space from Cape Canaveral, Florida, atop the Atlas V rocket.
The United Launch Alliance (ULA) rocket successfully blasted off Thursday morning carrying the classified NROL-61 satellite on behalf of the National Reconnaissance Office, the US intelligence agency which oversees America's spy satellites.
The satellite was bound for orbit some 22,300 miles (35,900km) above the equator.
NROL-61 is the third NRO satellite to lift off this year and, in line with previous NROL missions, no specifics about its mission activities have been revealed. This is the ULA's 23rd flight for the NRO.
The launch vehicle has a two-stage rocket configuration, a payload of 4 meters (13ft) wide, and two solid rocket boosters. The rocket's engine generated a staggering 1.5 million pounds of thrust at liftoff.
The launch broadcast was blacked out by the ULA five minutes into the flight at the NRO's request, according to Florida Today.
While the NRO is remaining tight-lipped about the nature of the mission, they have been promoting it with a cartoon lizard mascot called Spike, pictured on the mission patch riding the rocket.
Some incredible images of the launch were also captured by onlookers from both ground and aerial viewpoints.


The Atlas V is scheduled to launch the next NRO mission (NROL-79), also from Cape Canaveral, in December.