Donald Trump's mom gets trolled hard on Twitter, here's why (PHOTO)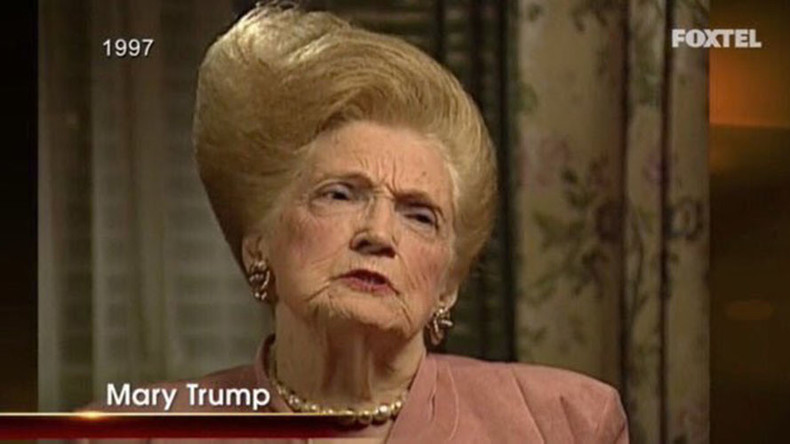 Twitter may have just uncovered the most damning insight into what makes Donald Trump "The Donald": His mother Mary and her iconic quiff.
A screenshot of Mary Trump from 1997 has gone viral for so many reasons.
1. Her hair is a thing of aerodynamic fighting magic.
2. We know what The Donald would look like in drag.
3. It explains EVERYTHING.
Ok, so maybe not everything, but it sure explains the hair thing.
Donald Trump and his comb-over never stood a chance. Looking at his mother, it's safe to assume he has had that hairstyle since before he learned how to brush. He doesn't know any better.
So while some may continue to taunt him for his blotchy fake tan, humorous facial expressions, and overall ridiculous demeanor, this woman is a hair maven and nobody can deny it.
READ MORE: Donald Trump supports increasing the minimum wage, for now