DNC protesters, police clash; 7 arrested jumping security fence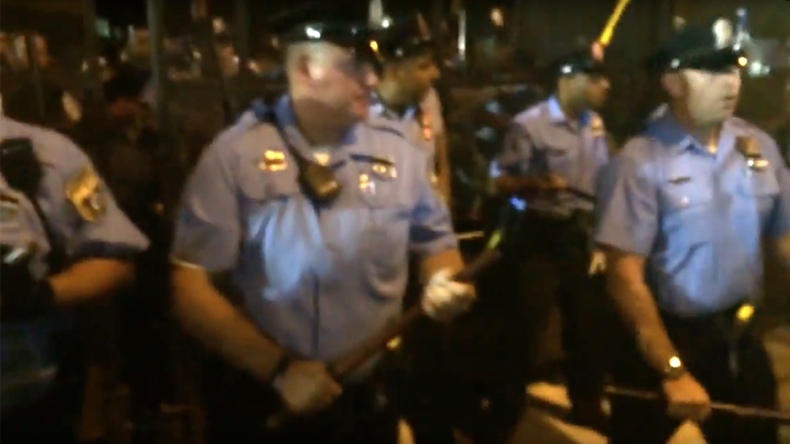 At least seven protesters outside the Democratic National Convention were arrested after jumping a security fence and are now facing federal charges.
Seven DNC protesters face federal charges, according to David Spunt of KYW-TV, who spoke with Philadelphia Police Commissioner Richard Ross.
LIVE UPDATES: Democrats flock to Philadelphia for nominating convention
A witness conveyed to Jamie Stover of WFMZ how several protesters broke through the security perimeter.
The protest, which was marked by flag burning, swung from peaceful demonstration to moments of high intensity, and back again.
With a helicopter overhead and still around a hundred protesters reported past midnight by Buzzfeed, things seemed to be dying down. There was even a group hug, Michaelle Bond of the Philadelphia Inquirer reported.
You can share this story on social media: