Loaded: Kilos of cocaine found on two JetBlue planes during maintenance check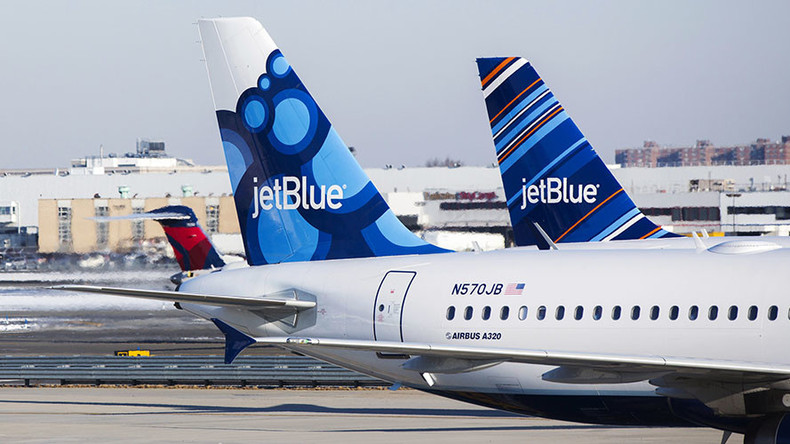 Maintenance workers carrying out routine checks on JetBlue aircraft in Florida got more than they bargained for when they inadvertently uncovered a drug haul on two passenger planes.
The aircraft, which fly domestic and international flights for the low cost airline, were at the HAECO hangar in Lake City for service when workers found kilos of cocaine in the walls of luggage compartments below their right wings.

The first discovery of one kilo of cocaine was made last Wednesday. Two more kilos were found in another plane on Sunday in the exact same area of the aircraft, according to WJXT .
JetBlue's planes are usually serviced by HAECO every three months, without a lot of advance notice.

The company turned over the haul to the Columbia County Sheriff's Office, which is working with the Drug Enforcement Administration (DEA) and the Federal Aviation Administration (FAA) on the investigation.

Authorities say it's still unclear if the drugs were placed on board at a domestic or international airport, but do not believe they were intended for Lake City.

It's been confirmed that one of the planes had flown from the Dominican Republic to JFK in New York recently, while the last flight of the second plane is still unknown.
In April, JetBlue flight attendant Marsha Gay Reynolds was accused of attempting to smuggle nearly 70 pounds of cocaine through Los Angeles International Airport. She pleaded not guilty to possessing the drug with intent to distribute.