Bomb threat forces mass evacuation of DC Union Station during rush hour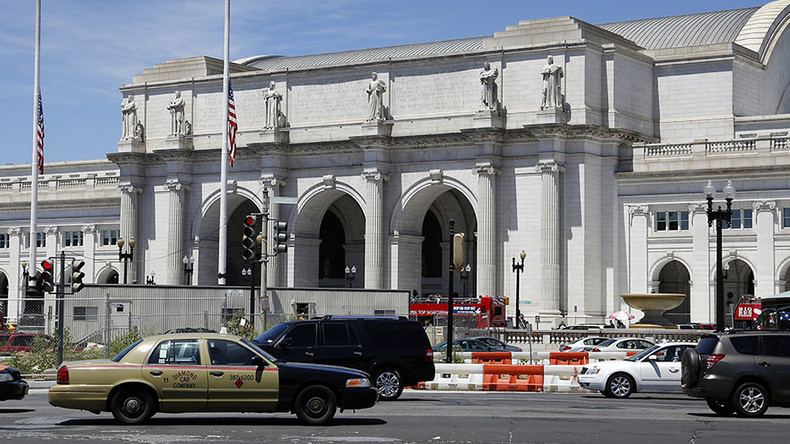 A mass evacuation has been ordered at Union Station in Washington, DC by Metropolitan police. There are K-9 units investigating a suspicious package at the Amtrak section of the station.
Metro Transit Police have confirmed that "all entrances are reopening" and that "normal station operations are resuming" on their Twitter account. This follows nearly an hour of evacuation orders, with unconfirmed reports on the source of the emergency measures taken.
Fire officials found nothing, WRC-TV reported.
Police had blocked off streets around Columbus Circle as people left the busy train station, which is one block away from the US Capitol.
"Our units have been told by law enforcement it was a good intent call and we are clearing the scene," DC Fire and EMS public information officer Vito Maggiolo told RT America before the all-clear was given.
"We got a bomb threat," an officer who did not give his name told Reuters, as he urged people to leave the station.
Police cars, a fire truck, ambulance and K-9 units were at the station. A bomb-sniffing dog was seen walking among people standing outside the train station.
Maryland's commuter rail, MARC, announced all traffic in and out of Washington's Union Square was being held.
There were also rumors of an active shooter.