Shingles & shackles: Convicted killer suing jail over sickness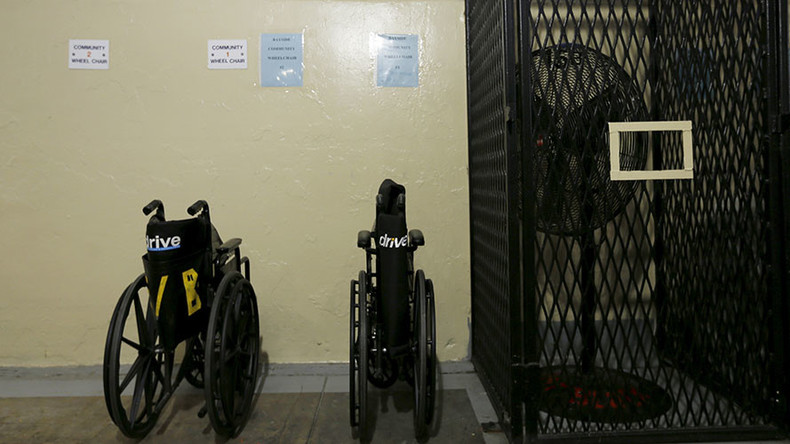 A chickenpox outbreak amounted to cruel and unusual punishment, a lawsuit brought against the director of Rhode Island's Department of Corrections claims. Kenneth Day alleges prison officials did not implement protocol to prevent the spread of diseases.
A lawsuit brought by Kenneth D. Day accuses Corrections Director A.T. Wall and two corrections officers of cruel and unusual punishment for allowing an inmate diagnosed with shingles to remain in the prison's general population. The inmate, known only as "Ernest," was moved into another maximum-security cellblock towards the end of May.
Day, 37, was asked to clean Ernest's empty cell and the next day he was diagnosed with chickenpox. Within two days, three more inmates would be quarantined with the same diagnosis.
By the time all inmates had been tested and vaccinated, there were five cases of chickenpox and one case of shingles, according to the Providence Journal.
Day claims that during quarantine he was left in a cell that reeked of urine and was not properly ventilated. His cruel and unusual punishment claim refers to those conditions, and also alleges that he was not given access to cold drinking water.
By failing to provide Day with adequate protection when he was cleaning Ernest's cell and by not quarantining him sooner, the lawsuit states that Director Wall was derelict in his responsibility to maintain the well-being of inmates.
"Those untrained prison officials dealt with the situation using their own judgment," Day wrote, adding, "Restricting the inmate to his cell did not provide medical protection for the other inmates and correctional officers."
He also accuses Wall of negligence for failing to provide staff with any training on how to deal with infectious diseases.
If successful, his lawsuit will award $50,000 to each defendant. In addition, Day is asking the court to order that prison employees be trained on how to prevent the spread of infectious diseases and carry out more serious "screening, prevention and isolation" procedures.
Day is serving four life sentences for murdering Jason Burgeson and Amy Shute in 2000. He was one of five people who participated in the robbing and carjacking the young couple, but urged the other people involved to kill the pair, because they had seen his face.