Nuclear gauge stolen in Connecticut, agency issues alert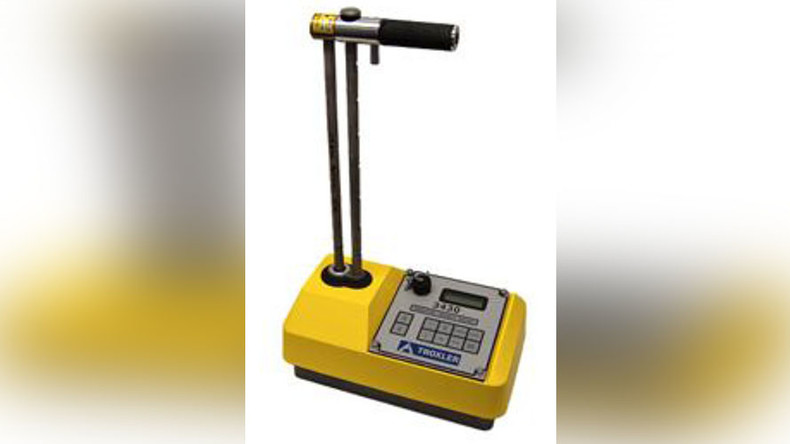 The Nuclear Regulatory Commission issued an alert in an attempt to recover a radioactive testing gauge stolen from a vehicle parked in Bridgeport, Connecticut. The alert warns of "potentially dangerous radiation exposure."
Late on Tuesday, Bridgeport police recovered the device containing radioactive material, when it was found at East Coast Pawn in Bridgeport. One person was taken into custody, according to WPIX.
HAKS Material Testing Group reported that the device was stolen from a technician's vehicle parked in Bridgeport on Tuesday.
The trunk was broken into and chains securing the tool were cut, according to the Nuclear Regulatory Commission (NRC), which issued the alert. The device, which contains small amounts of cesium-137 and americium-241, is worth about $7,000 and is used to measure ground density.
"The gauge is used to make measurements by projecting the radiation from the two radioactive sources into the ground and then displaying the reflected radiation on a dial on its top," said the NRC in its alert, "Nuclear Gauge Reported Stolen in Connecticut, Recovery is Sought."
The radioactive material is sealed and protected as long as the handle to the device is locked, but if someone should tamper with it, the gauge could release radioactive material.
"Handling of the unshielded sources outside their container would carry a risk of potentially dangerous radiation exposure," said the NRC.
The nuclear agency said that anyone coming across the gauge should leave it alone and report its location.
Bridgeport Police said the debit card of the vehicle's owner was also stolen, and the suspect used the card at a nearby Walgreens. Surveillance video captured the suspect using the card.