'I move that Hillary Clinton be selected': Bernie Sanders' final word as candidate at DNC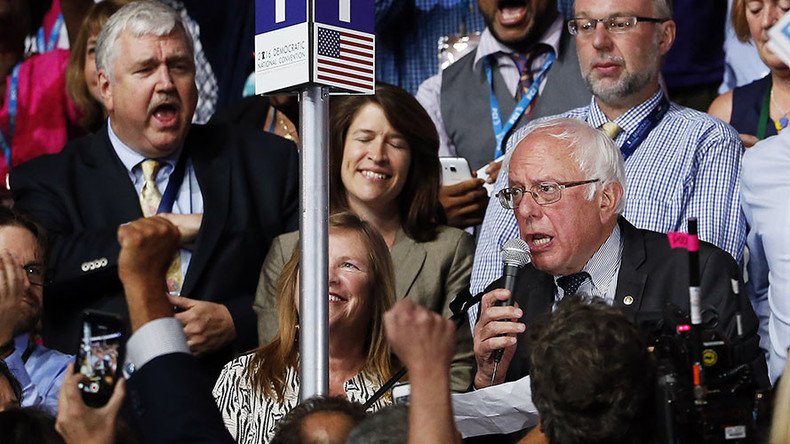 Senator Bernie Sanders' final moments as a presidential candidate passed as he rose to "suspend the procedural rules" during the count of delegate votes for the nomination at the Democratic National Convention. In a move towards party unity, Sanders moved for the party to choose Hillary Clinton for president.
After the Vermont delegation announced its delegate votes, Sanders rose to speak.
Against chants of "Bernie! Bernie!" the now former presidential candidate spoke from the convention floor to make a motion.
"I move that the convention suspend the procedural rules. I move that all votes, all votes cast by delegates be reflected in the official record, and I move that Hillary Clinton be selected as the nominee of the Democratic Party for president of the United States," Sanders said.
The arena erupted into cheers. Sanders then hugged his wife Jane, waved to the crowd and left. Many Sanders supporters displayed raw emotions, some in tears.
Vermont's delegation passed up their turn in the vote counting, to secure a place at the end of the line, giving Sanders the opportunity to make the historical motion.
You can share this story on social media: