Big Pharma boss Shkreli attacks Bernie Sanders on Twitter, senator fails to take bait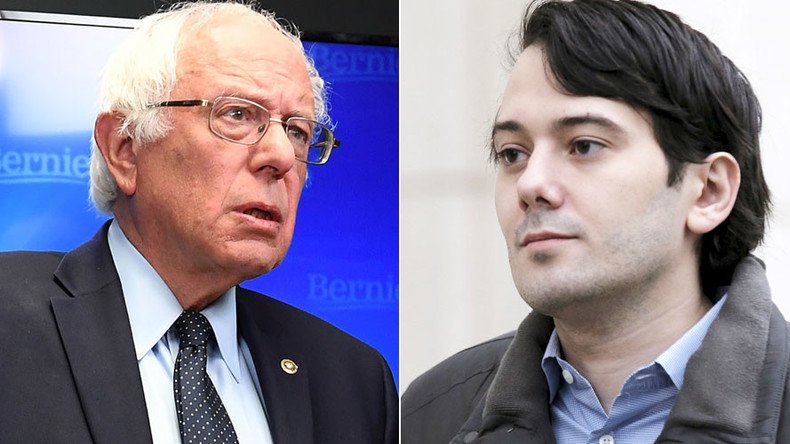 Possibly the most hated man in America, Big Pharma baron Martin Shkreli has become embroiled in a one-sided Twitter slanging match with Bernie Sanders.
In a veiled threat to the Vermont senator who lost the Democratic primary race to Hilary Clinton, Shkreli accuses Sanders of "say[ing] some sh*t about me," while also alluding to the fact that it would be better for him to keep his mouth shut in the future.
Disappointed that Sanders failed to respond, even though it is the middle of the night in the US, a Twitter user urged the 74-year-old to answer Shkreli's taunts.
But it seems as though the Twittersphere isn't taking Shkreli's side, with those on the social media platform almost unanimously siding with Sanders.
Another user said that Shkreli should make use of Twitter while he has the chance, referring to his December arrest for securities fraud and his upcoming court case.
This marks a sharp turn-around for Shkreli, who backed Sanders' presidency bid just nine months ago with a donation the latter refused to take. At the end of May, Shkreli switched his support to Republican nominee Donald Trump.
The businessman gained notoriety last year when his company, Turing Pharmaceuticals, hiked the price of the AIDS drug Daraprim by 5,500 percent (from $13.50 to $750 per pill) after buying the rights to the medication.
You can share this story on social media: