Ohio shooting: 1 dead, multiple casualties reported at Doubles bar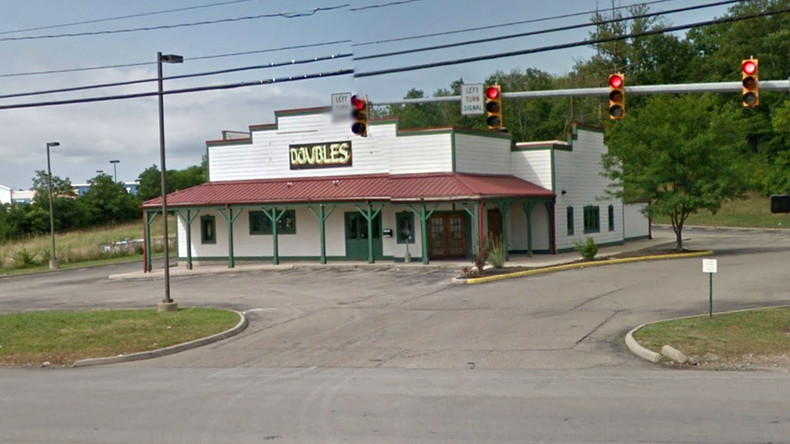 A shooting has taken place at a bar in Hamilton, Ohio, killing at least one person and injuring several others. The shooter is on the run, according to local media.
Police were dispatched to Doubles bar and nightclub at around 2am local time on Sunday, Dayton Daily News reported.
The person killed was pronounced dead at the scene. His name has not been released, as police are in the process of contacting family members.
The gunman reportedly exited the bar through a back door and is on the run, NBC affiliate WLWT reported.
Police Chief Craig Bucheit said investigators are still working to determine the exact number of victims. Some were transported to hospitals by the local fire department, while others drove themselves.
He went on to state that the motive and number of shooters is so far unclear.
Witness Tolu Adeseha said he was inside the bar when he heard at least 15 shots go on for what "felt like hours."
"It reminded me of things in the news, about people shooting and active shooters," he said. "This [was] a reality for me, what do you do in an active situation."
Adeseha said he saw multiple people with guns, but did not see anyone fire the weapons.
"You [had] people trying to play dead and things like that," he said. "This is an active shooter and I was trying to tell a girl [next to me], you can't cry, I know it's traumatic for you, but you got to stay silent or play dead."
Officers found shell casings both inside and outside the bar, WCPO reported.
Initial reports indicated that at least two people had been shot, with potentially more victims.
The site has been cordoned off by authorities.
Acknowledging that previous violence has taken place at the bar, Bucheit said: "What happened tonight tonight is unacceptable and we're going to work with management and ownership to make sure it doesn't happen again."
Doubles bar was also the scene of a double shooting in August 2015.