Feds nab ringleaders of $1bn Medicare fraud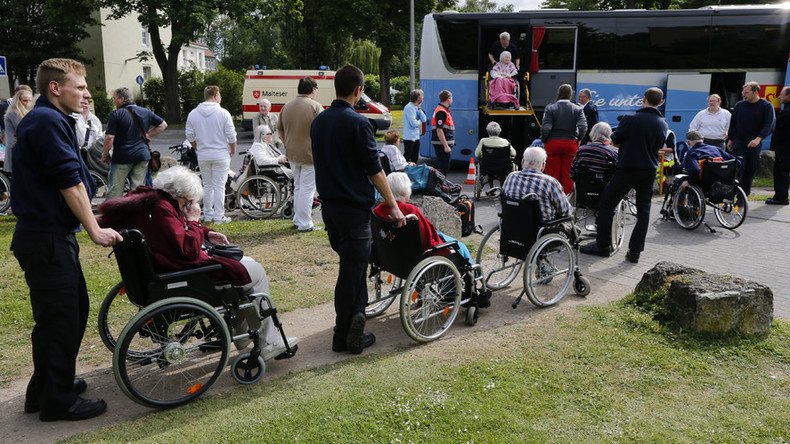 Federal agents have broken up a billion-dollar Medicare scam. Philip Esformes and two other defendants are accused of running the biggest Medicare fraud in the nation's history. Esformes was arrested at his Miami Beach waterfront estate.
Esformes, 47, is the owner of a network of about 20 assisted-living facilities in the Miami-Dade area, the Miami Herald reported. He is accused of using the facilities to exploit Medicare, by filing false claims for unnecessary services for the past 14 years. In some cases, the services he billed Medicare for were not even provided.
He did not work alone on this. The US Attorney's office also charged Arnaldo Carmouze, 56, and Odette Barcha, 49. It is believed that they conspired to use their connections in healthcare to refer patients to Esformes. Physicians and healthcare professionals at one unnamed hospital were found to have received kickbacks in exchange for referring thousands of Medicare patients to Esformes' network.
These kickbacks were billed as travel and hotel expenses. Some were disguised as payments for escort services as well, something that really should have raised more red flags.
That's only the tip of this billion-dollar iceberg. The Justice Department is also accusing him of working in conjunction with other healthcare fraudsters, who in turn used his network to receive money for unnecessary services in exchange for money as well.
This is not the first time Esformes has been in hot water. Prosecutors claim that in 2014, he was responsible for attempting to interfere with a Medicare fraud case against two men who were charged with filing false claims for prescription drugs and other healthcare services.
Criminal division's assistant attorney general Leslie R. Caldwell told reporters on Friday, "This is the largest single criminal healthcare fraud case ever brought against individuals by the Department of Justice."
Esformes' defense attorneys have released a statement declaring his innocence, saying, "Mr. Esformes is a respected and well-regarded businessman. He is devoted to his family and his religion."
They placed the blame for his arrest on "people who were caught breaking the law and are now hoping to gain reduced sentences."
This could be a reference to the 2014 case against Guillermo and Gabriel Delgado. The Delgados pleaded guilty to defrauding Medicare and accused Esformes of accepting kickbacks from them in exchange for referring Medicare patients from his network.
Prosecutors claim that Esformes had discussed sending Guillermo Delgado to Israel to avoid trial in order to allow Gabriel to place the blame on him.
The prosecution disagrees. In fact, the prosecutors are seeking to detain Esformes before the trial, claiming he is a danger to the community.
You can share this story on social media: