'Help me!': Judge gives go-ahead to family lawsuit after inmate dies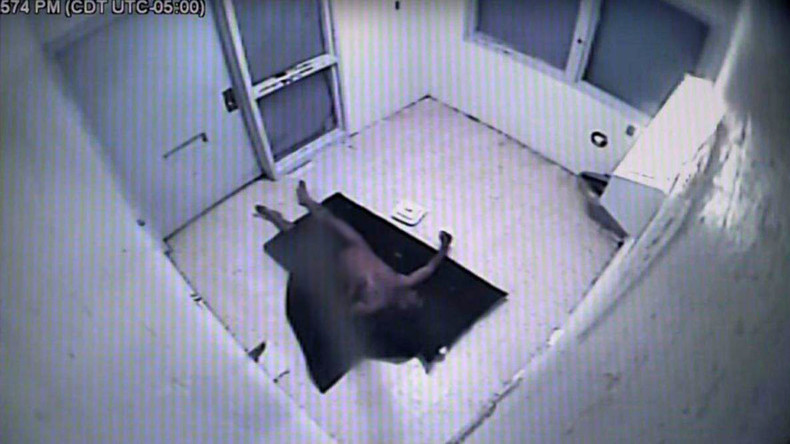 A family's lawsuit against an Oklahoma jail for the death of inmate Elliott Williams can go ahead, a federal judge has ruled. Williams was allegedly left in his cell for five days, where he died after a self-inflicted head injury.
The lawsuit was filed on behalf of Elliott Williams, a 37-year-old mentally ill and suicidal man, who was arrested in October 2011 after creating a disturbance in an Owasso, Oklahoma hotel.
According to the complaint, Williams, who was charged with a misdemeanor, was taken to the Tulsa County Jail in a state of psychosis. Shortly after being placed in a cell at the jail, Williams rammed his head into the cell door, seriously injuring himself.
Judge John Dowdell, in his ruling, described Williams' cell, where he died, as a "burial crypt."
"A reasonable jury could find that Mr. Williams' needs were obvious to any layperson," stated the ruling by Judge Dowdell of the US District for the Northern District of Oklahoma on Wednesday, according to The Frontier.
"They could also find that the medical unit-wide attitude of inhumanity and indifference shown to him, which resulted in the delay and denial of medical care in the fact of his symptoms that were obviously indicative of a serious medical condition or medical emergency, amounted to deliberate indifference," the ruling continued.
"Despite a Jail trusty's report of seeing the head ramming and Williams' consistent reports that he could not move his legs and believed he had a broken neck, he received no medical treatment for over five days. He died on his sixth day at the jail, due to complications from serious injuries to his cervical vertebrae and spinal cord, which, left untreated, caused a hematoma to travel up his cervical spine, shutting down his spinal cord and causing his respiratory muscles to cease working," stated Judge Dowdell in his ruling.
Judge Dowdell's order denied motions to dismiss the suit by defendants Tulsa County Sheriff Vic Regalado and former Sheriff Stanley Glanz, finding that jail videos showing Williams were admissible in the case, as were prior review and audits that found problems in the jail as well.
Plaintiffs in the suit asserted claims of cruel and unusual punishment under the Eighth and Fourteenth Amendments to the US Constitution. They are seeking summary judgement.
"A significant number of jail staff were aware that Mr. Williams did not walk, stand, sit up, eat, or drink on his own for days," Dowdell's ruling read.
In a harrowing account from those six days, Williams, an African-American, was fed by some staff, but other times had food and water pushed to him just far enough away so that he could not reach it.
In another instance where Williams defecated on himself, jail staff placed him on a gurney then rolled him off into the shower where he hit his head. They left him there for three hours.
Judge Dowdell said, "During that time, he was heard screaming 'help me.'"
Williams family attorney Dan Smolen said the judge's ruling was powerful but not surprising, given the facts of the case.
"It's rare that you have a set of facts that would dictate such an emotional response…it's one of the very few cases that shows what I would consider to be complete inhumanity," Smolen told The Frontier.
The Frontier reported that the Williams case is one of at least a dozen civil rights lawsuits filed against the county for deaths and serious injuries in the jail.