'He did everything right & got shot': Twitter in disbelief over Charles Kinsey police shooting
Published time: 21 Jul, 2016 21:29
Edited time: 19 Dec, 2016 21:41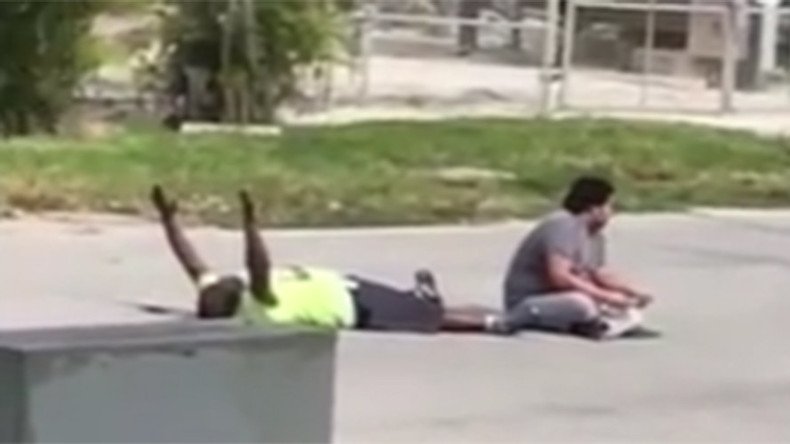 Twitter users are outraged after Charles Kinsey, a behavioral therapist who had been helping a man with autism, was shot by police even though he had been lying on the ground with his hands in the air.
On Monday, the 23-year-old man with autism identified only as "Rinaldo" ran away from a North Miami group home. Police received a call saying that there was a suicidal man with a gun in the street, who turned out to be the autistic man wielding a toy truck.
Outrage erupted Wednesday, after a video of the event emerged, showing caretaker Charles Kinsey going out to help his patient. He tried to explain the situation to officers in a calm, composed fashion while he lay on the ground with his hands stretched into the air.
Anger on social media centered around the fact that Kinsey had been shot despite apparently doing everything possible to make it clear that he wasn't dangerous.
Since his client was originally believed to have been holding a gun, some pointed out that Kinsey may have put his life on the line to save Rinaldo's.
The officer involved was placed on administrative leave. Departments nationwide have agreements with a police union which ensures officers under investigation still receive paychecks.
One user said that the incident had been made possible by a lack of police training on interactions with people with special needs.
Since black men fatally shot by police are reported on so heavily, other users just expressed their relief that Kinsey made it out of the incident with his life.