FBI visits homes of Cleveland activists amid Republican National Convention protests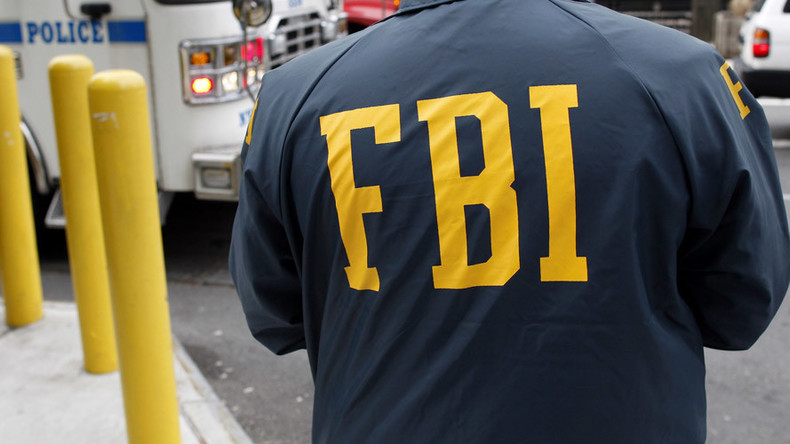 Agents of the Federal Bureau of Investigation visited the homes of Cleveland activists in an attempt to gather intelligence on planned demonstrations at the Republican National Convention, worrying civil rights groups.
The Wednesday morning visit was characterized as a "raid" by some groups, since law enforcement went into the residences with guns drawn and possibly without a warrant.
Agents went to the house because those inside were suspected of causing trouble earlier in the week in downtown Cleveland, such as throwing bottles of urine at police officers, FBI spokeswoman Vicki Anderson said, according to the Cleveland Plain Dealer.
The Ohio chapter of the National Lawyers Guild told the Los Angeles Times that this is only the latest in the FBI's series of raids meant to intimidate protesters since the beginning of the summer.
"It's been a consistent theme throughout all of these visits that law enforcement are looking for links and relationships among activists or people known to be activists around the Cleveland area and around the state of Ohio and also in some other locations outside of the state," Jacqueline Greene, co-coordinator of the guild, told the LA Times. "Ultimately they're on an information-fishing expedition. The purpose of these visits is to intimidate and chill First Amendment expression."
No arrests were made, however.
A video posted on Countercurrent News shows what is purported be the encounter from outside the house. It shows officers from the Department of Homeland Security and Elyria Police Department announcing themselves, entering the house and drawing their weapons.
"Get out of the bed. I'm not going to tell you again, or I'm going to come get you out of bed. Come on, you know what's going on. Get out here," one officer can be heard saying.
Other activists have reported similarly unsettling visits from the FBI, such as those affiliated with Black Lives Matter and Campaign Zero in previous days. The FBI said earlier this year that such visits were intended to help ensure safety during the convention.
Crowds have been protesting in Cleveland since the convention started on Monday, with most rallies targeting republican candidate Donald Trump and his policies. Several people were arrested on Wednesday after police dispersed the flag-burning protest.
You can share this story on social media: