Future according to Musk: Super safe, solar powered, money-earning-self-driving cars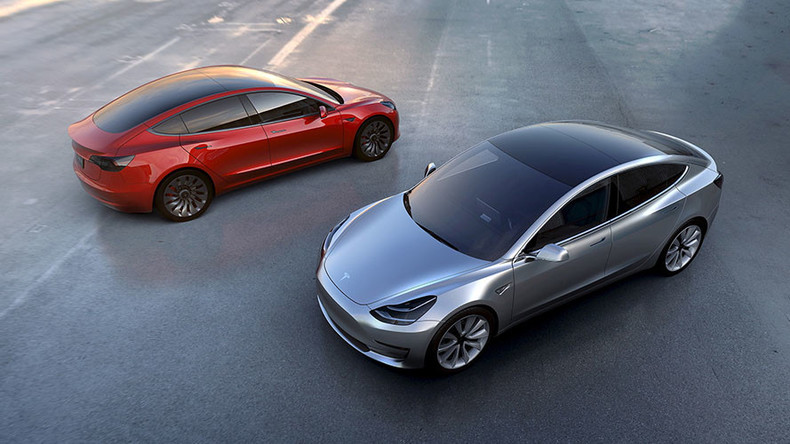 Elon Musk has unveiled part two of his 'Master Plan': A "true self-driving", solar powered, car that not only would be 10 times safer than manual driving, but that would earn money for its owner when not in use.
Musk seems to be ahead of a pack again planning to "marry" his cars and the exciting technology of solar panels.
He now wants to create "a beautiful solar-roof-with-battery" with a help from SolarCity and its solar know-how.
For that, Tesla and SolarCity need to merge, Musk believes. As one, they will be able to create a single product.
"Now that Tesla is ready to scale Powerwall and SolarCity is ready toovide highly differentiated solar, the time has come to bring them together," pr he said.
That's not all Tesla mastermind had up his sleeve. Musk is serious about perfecting his Tesla's "beta" Autopilot system to make it drive safely no matter what happens to a car.
"All Tesla vehicles will have the hardware necessary to be fully self-driving with fail-operational capability, meaning that any given system in the car could break and your car will still drive itself safely," Musk wrote in his brand-new "Master Plan, Part Deux."
Ten years ago, Musk presented a "Master Plan" when opening the Tesla concept to the world. Today, he is going deeper and looking further.
His goal is to make his cars, equipped with Autopilot, approximately 10 times safer than the average US vehicle. Partially, this could be achieved thanks to "massive" fleet learning. Yet, he admitted, it might take long before regulators give his self-driving technology the green light.
"We expect that worldwide regulatory approval will require something on the order of 6 billion miles (10 billion km). Current fleet learning is happening at just over 3 million miles (5 million km) per day," he explained.
"The system gets better every day," Musk added while foreseeing a decrease in "automotive fatalities".
Time is money and Musk wants to help all Tesla owners gain both.
"Enable your car to make money for you when you aren't using it" is one of Musk's new ideas he unveiled.
Tesla drivers will have an opportunity to add theirs cars to "the Tesla shared fleet" and have it generate income with just a tap of a button. In this case, Musk envisioned, the car would potentially pay for itself, making it affordable for everyone.
"This dramatically lowers the true cost of ownership to the point where almost anyone could own a Tesla," he said.
If all goes according to Musk's "Master Plan," Tesla will operate its own fleet, letting everyone to pick up his car regardless of location.
"Once it picks you up, you will be able to sleep, read or do anything else en route to your destination," Musk explained.
On top of that all, Tesla plans to expand its line-up of sedan Model S, crossover Model X, and upcoming sedan Model 3 with "a new kind of pickup truck".
"We plan to address most of the consumer market," Musk wrote.
You can share this story on social media: