'We have momentum in this fight' Carter on fighting ISIS (LIVE)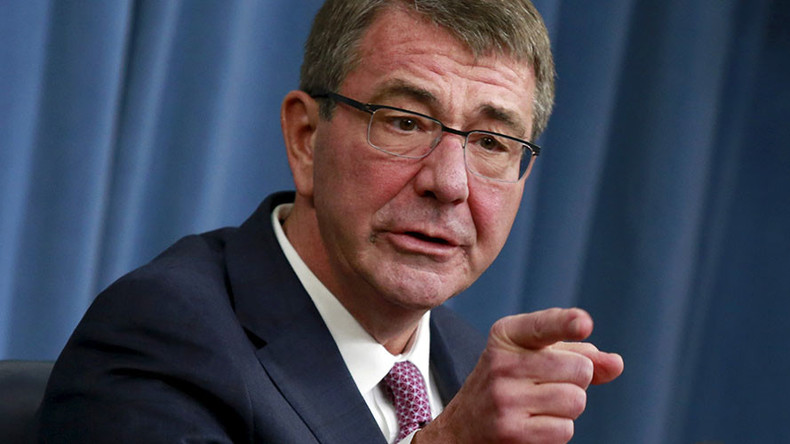 "We have now have momentum in this fight and clear results on the ground," said Secretary of Defense Ash Carter from Joint Base Andrews, Maryland on Wednesday. He said the US with coalition forces have made plans to deliver IS a lasting defeat.
Carter said the objective was to destroy the IS parent tumor in Iraq and Syria.
"We are all going to have to do more," he said.
Secretary Carter said the US is sending 560 troops to support Iraq force to retake Mosul. He was in Iraq last week and offered to share US expertise to counter IEDs with the Iraqi security forces.
Secretary Carter said the biggest concern raised by coalition partners was that stability and governance efforts lag behind the military campaign.
"We must ensure that our partners on the ground have what they need to win the fight and then hold, rebuild, and govern their territory," he told the more than 30 ministers and leaders. "We must not rest."