'Lock her Up': Christie raises hell at Republican convention over Clinton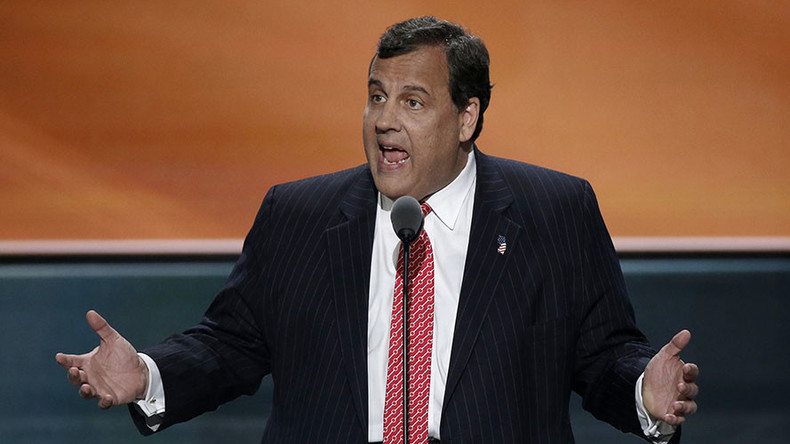 Chris Christie's "Guilty!" speech squarely directed at Hillary Clinton has swiftly started a ruckus on Twitter with people both poking fun at and scolding him for bringing a medieval witch-hunt to the Republican convention.
All through his anti-Hillary speech, Christie has been encouraging the crowds to chant "Guilty" and "Lock her up".
Despite losing a battle for Trump's love and the next vice-president spot, Christie took to the stage with a lengthy speech to smear Hillary Clinton. Widely cheered by Trump's supporters at the Cleveland arena, his address failed to achieve the same effect on Twitter.
Hashtag #ChrisChristie has soon made it to the top of worldwide trends, with people pointing out his "witch hunt trial" tone…
… and making fun of him for bringing back America's Salem Witch Trials of the late 1600s.
However, in the Twitter-verse from the other side of the screen some found it scary.
Others suggested that he might need to see a specialist.
As of Hillary Clinton, she had the prefect comeback to remind Christie of his own blemishes on his reputation.