From #FamousMelaniaTrumpQuotes to My Little Pony, Melania's RNC speech rife with memes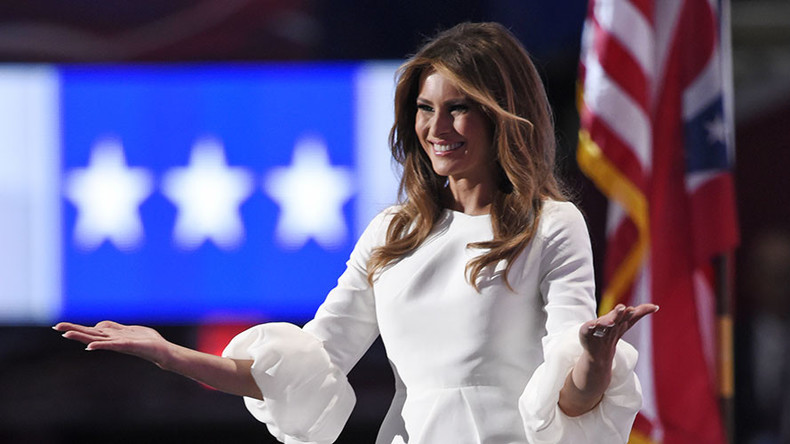 Oh, Melania, the internet is never going to give up pointing out your plagiarized speech on the first night of the Republican National Convention in Cleveland, Ohio… or your falsified biography and that you rickrolled us as well.
Social media went wild late Monday night after RNC viewers noticed the distinct similarities between Donald Trump's wife's remarks and those of Michelle Obama at the 2008 Democratic National Convention. Soon memes were everywhere making fun of the major gaffe.
Others wondered what other phrases Melania may have borrowed throughout history with the hashtag #FamousMelaniaTrumpQuotes.
Melania also borrowed a bit from Rick Astley, leading sharp-eared listeners to realize they'd been "rickrolled" after she said that her husband "will never, ever give up. And, most importantly, he will never, ever let you down."
The would-be first lady wasn't the only one to ignore facts and history on Monday night, however. In Melania's RNC biography, she was listed as graduating from college. Instead, she dropped out.
Regardless, both the Trump campaign and the RNC are defending Melania's speech. But perhaps damage control has gone a little too far when 'My Little Pony' enters the fray?
Twilight Sparkle does not approve.