Injuries reported after crane collapses onto major NYC-area bridge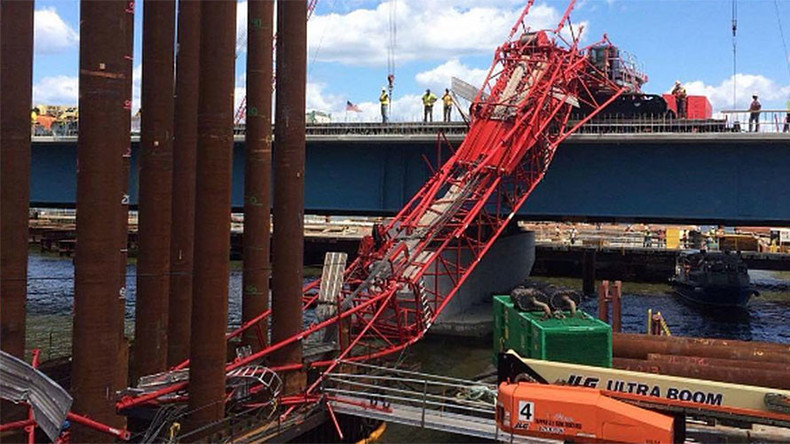 The Tappan Zee Bridge in Westchester County, New York is closed after a major crane collapse led to blocked traffic in both directions. At least one person was taken away on a stretcher, but no life-threatening injuries were reported.
The accident occurred just after noon on Tuesday, and it's unclear what cause the crane to collapse. Emergency personnel could be seen flocking to the scene, and Governor Andrew Cuomo was reported to have arrived as well.
Drivers are advised to avoid the area by traffic signs as far back as Interstate 95 in New Jersey.
The red crane splintered across all six lanes of the causeway, leaving debris and damaging one car. It was being used for a construction project to create a new bridge to replace the aging Tappan Zee Bridge that is running alongside it.
The Tappan Zee Bridge is one of the main arteries for the New York Metropolitan area, bringing over 135,000 across the Hudson River just north of the New York City every day.