Downtown Dallas building lit up with French tricolor after Nice attack (PHOTOS)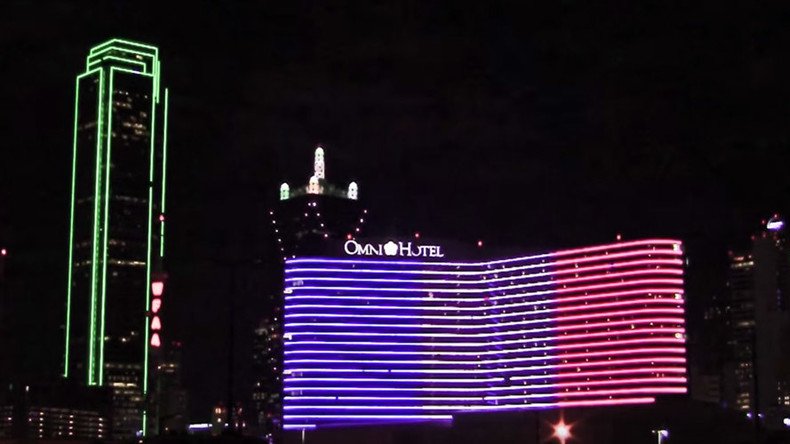 In Dallas, Texas, where everything is bigger, a giant French flag emblazoned the side of the Omni Hotel building to honor those killed in the Bastille Day terrorist attack on Nice, France.
Less than a week after a Dallas, Texas building turned its lights blue to signify "One Dallas" in response to a sniper attack that killed five police officers and left seven others wounded during a peaceful Black Lives Matter protest.
To show sympathy for those killed and injured in the latest massacre, this time in Nice, France, the Omni Hotel in Downtown Dallas quickly changed its colors to the red, white and blue of the French tricolor.
In Manhattan, New York, Grand Central Station was also lit in the French colors.
You can share this story on social media: