'It is only getting worse': US politicians react to Nice attack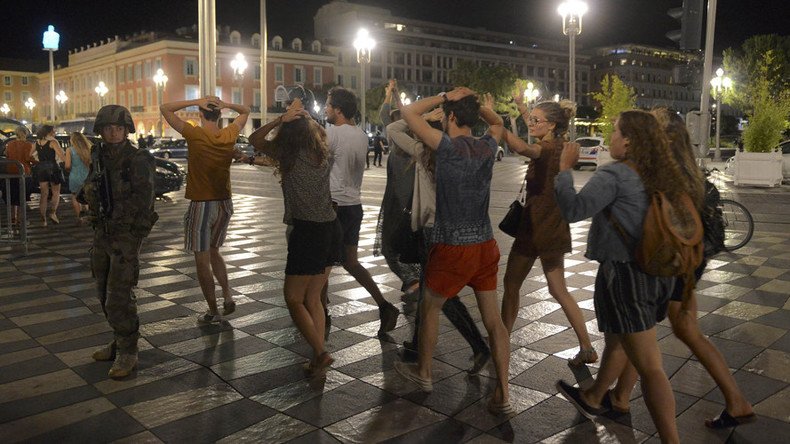 Thursday's attack on Nice, France left dozens of people dead and many injured. While information about the attack is still being pieced together, US politicians have already taken time to pay their respects, share messages and politicize the tragedy.
The response to the Bastille Day attack on Nice, France that left at least 84 dead was swift and thorough across social media. Many US officials expressed their thoughts on Twitter.
President Barack Obama released a statement on Twitter calling France "our oldest ally," adding, "I have directed my team to be in touch with French officials, and we have offered any assistance that they may need to investigate this attack and bring those responsible to justice."
New York Governor Andrew Cuomo's official response to the attack was the first to include implications for real policy changes, as opposed to proposals or calls for them.
"The Department of Homeland Security and Emergency Services' Office of Emergency Management Watch Center will be on heightened alert, monitoring world events. DHSES regional staff have all been notified to maintain a heightened state of awareness at mass gathering events. The New York State Police and the Joint Task Force Empire Shield have deployed additional troops in the New York metropolitan region," Cuomo said in a statement.
Presumptive Democrat nominee Hillary Clinton told told CNN's Anderson Cooper, "It reminds us very viviidly and tragically that we have to stand with our allies and not abandon them," she going on to say NATO needed to be strengthened. Clinton also added that she proposes "launching an intelligence surge" to better share information with foreign agencies to prevent homegrown and imported terrorism.
Presumptive GOP nominee Donald Trump responded to the event by reminding his audience: "It is only getting worse."
Trump also called into Fox News to share more of his thoughts.
Indiana Governor Mike Pence (R), rumored to be the vice presidential choice of Trump, tweeted, "Today's terrorist attack in France is a horrific reminder of the threat facing Western civilization. This must end."
Texas State Senator Don Huffines placed the blame for the attacks on "Radical Islam," calling it a "deadly disease."
He was not the only one to place blame on extremist Islam. Congressman Sean Maloney (D-New York) tweeted, "Have to destroy ISIS."
Houston Mayor Sylvester Turner expressed his condolences for Houston's sister city.
Rep. Eric Swalwell (D-California) and Rep. Lacy Clay (D-Missouri) offered some prudent assistance to those with loved ones in Nice, sharing US embassy and consulate phone numbers.
Many other officials expressed the same thoughts and prayers.
You can share this story on social media: