Donations to Green candidate Jill Stein skyrocket after Sanders endorses Clinton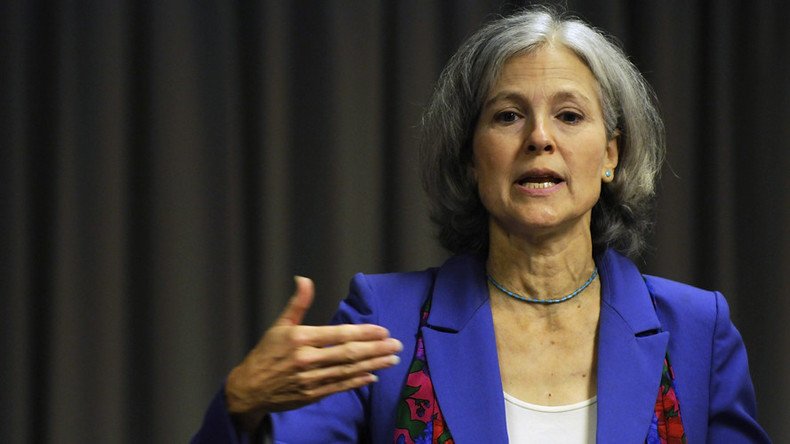 After Bernie Sanders alienated a large share of his supporters by endorsing establishment favorite Hillary Clinton, some of his former faithful are getting behind Green Party candidate Jill Stein, whose campaign donations have jumped by 1,000 percent.
Jill Stein, the presumptive nominee of the solidly left-wing Green Party, raised more than $80,000 in just 24 hours after Bernie Sanders endorsed presumptive Democratic nominee Hillary Clinton for the presidency on Tuesday. Over half of those contributions came from first-time donors.
"There's been an explosion of Berners coming in through every portal of the campaign, and it's really exciting," Stein told US Uncut in a phone interview. "There is so much courage out there to stand up to the marching orders handed down by the usual suspects."
Bernie Sanders

We didnt donate $230M
to vote for a warmonger
with 4 superPACs
Scam charity
$150M speeches
who sabotaged your campaign

— #BUST #NeverHillary (@MalyndaNyc) July 13, 2016
About 615 of the donations were for $27, which is the same amount that has been solicited by the Sanders campaign in previous months, US Uncut reported.
When Sanders announced his endorsement, he even pointed out that many of his supporters would not be happy with his decision.

"I know that some of you will be disappointed with that decision," the self-avowed democratic socialist said. "But I believe that, at this moment, our country, our values and our common vision for a transformed America are best served by the defeat of Donald Trump and the election of Hillary Clinton."
Stein quickly noted on Twitter that the endorsement was rather lukewarm, painting Clinton as only a lesser evil.
It sounds like the only good thing Bernie can say about Hillary is that she's not Donald. That's what most of her supporters like about her.

— Dr. Jill Stein (@DrJillStein) July 12, 2016
Stein wrote an Op-Ed that same day where she proposed the Green Party as being a "Plan B" for Bernie Sanders' impassioned progressive supporters.

"Though Bernie urged his supporters to forget the past and focus on the future, we forget the past at our peril," she wrote. "We cannot forget the triumph of Bernie's campaign, and the hunger of the public for an economy that works for working people, not just the billionaires."
You can share this story on social media: