Power outage disrupts New York subway on blackout anniversary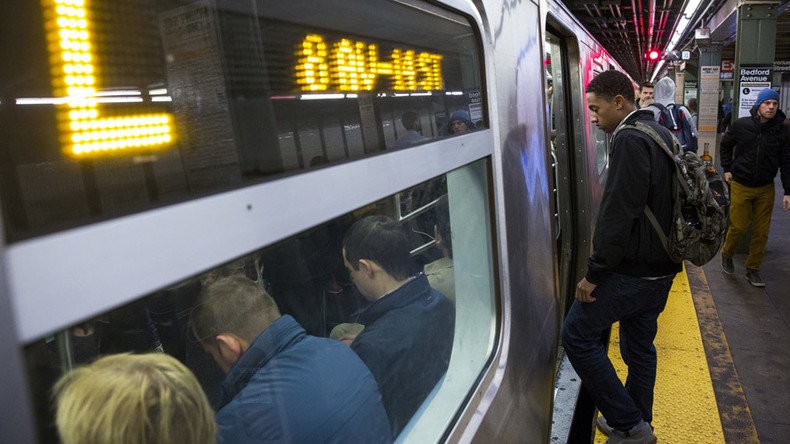 New Yorkers trying to ride the subway experienced long delays, as the system's central control faltered due to a power outage. The mishap comes on the anniversary of the notorious 1977 blackout.
The problem was first reported around 1:30 p.m. local time (17:30 GMT), with the Metro Transit Authority (MTA) warning passengers of "extensive" delays and long wait times.
The MTA's Rail Control Center in Manhattan lost power for unspecified reasons, and had to activate a backup system, the Gothamist reported. As a result, trains throughout the subway network had to be dispatched locally, instead of remotely, resulting in cascading delays.
Every single line was affected by the outage, with residual delays continuing well into rush hour.
New Yorkers reacted to the MTA announcement about a "signal problem" with jokes…
… and conspiracy theories involving Pokemon Go.
Wednesday was the anniversary of the 1977 blackout, when most of New York City was without power on for two days due to a lightning strike at a Con Edison power substation. Widespread looting and vandalism devastated 31 neighborhoods, with the Brooklyn neighborhoods of Crown Heights and Bushwick among the worst affected.
The New York subway is one of the world's oldest, with the first stretch of track opening in 1904. It is the seventh busiest subway transit system in the world, with 469 stations and a total of 846 miles (1,362 km) of track, used by more than 5.6 million people every weekday.
You can share this story on social media: