3 men shot during Facebook Live video broadcast in Norfolk, Virginia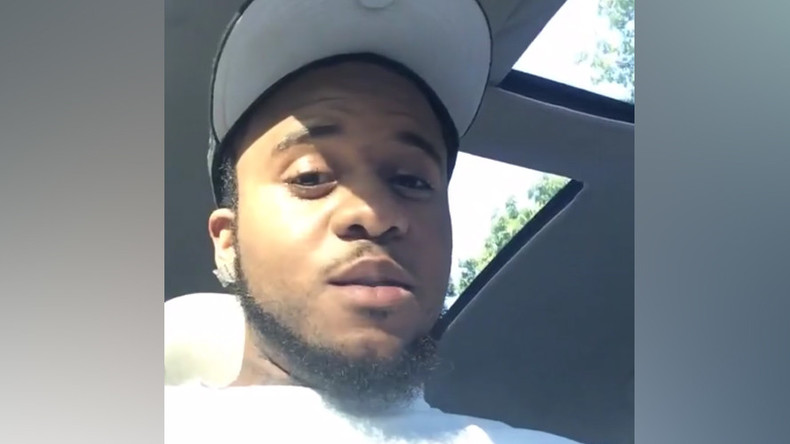 A man streaming a Facebook Live video of himself and two other friends in a car ended up recording a shooting that left all three men with life-threatening injuries. The shooting took place in the Berkley neighborhood of Norfolk, Virginia.
The video uploaded in real-time by T.J. Williams on Tuesday evening shows him and two other men in a car smoking what appears to be marijuana, while listening and rapping along to hip hop music. About five minutes and 40 seconds into the video, gun shots ring out, immediately throwing Williams back and the phone to the floor of the car.
Update to shooting on BAINBRIDGE BLVD. 3 men taken to SNGH for treatment. 2 w/ life threatening injuries, 1 w/ non life threatening injuries

— Norfolk Police Dept (@NorfolkPD) July 12, 2016
The Norfolk Police Department confirmed the shooting, and said the emergency call came in just before 6:15 p.m., according to WTKR. The Facebook video, which has been shared over 1,000 times, has a timestamp of 6:03 p.m.
The video is disturbing, though it is only the audio that shows what happened next.
After over 20 gunshots are fired, a voice is heard, saying, "Call the ambulance, please," before going on to say "there's three of us shot."
"Stay relaxed, stay calm, stay relaxed," another voice is heard over sounds of gasping.
"Don't go to sleep, stay relaxed," it says. "It's gonna be all right, they coming to get you."
More bystanders arrive, offer encouraging words, then pray together before the ambulance arrives.
The men were taken to Sentara Norfolk General Hospital, according to WTKR.