Man caught slapping wheelchair-bound woman on live TV arrested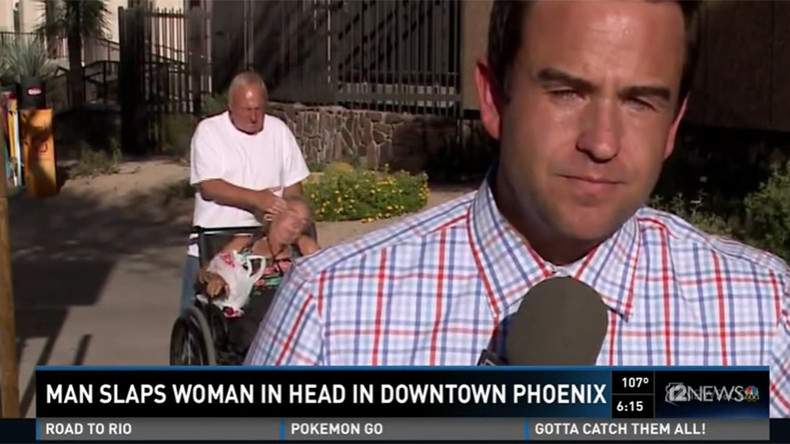 A Phoenix, Arizona man was arrested following viewer outrage over seeing him slap a woman in a wheelchair during a live on-air report by a local television news station.
A KPNX reporter was outside a courthouse in Downtown Phoenix when a man unrelated to the news report stopped directly in the camera's shot as it was broadcasting.
He was pushing a woman in a wheelchair, when he slapped her in the head for an unknown reason.
Social media erupted over the incident, and the KPNX newsroom and the Phoenix Police Department were inundated with concerned calls.
Police arrested the man in the video, 60-year-old Randall Burgess, for misdemeanor assault. Police said that he was in a relationship with the unnamed woman in the wheelchair.
Burgess and the woman both showed signs of intoxication, police said, and the woman was largely incoherent when interviewed by officers.
Burgess had been placed on probation last month for a 2015 case involving felony resisting arrest, KPNX reported. Court records show that he has a history of charges and convictions related to disorderly conduct, fighting, aggravated assault and probation violations.