Phoenix police use tear gas on Black Lives Matter rally (PHOTOS, VIDEOS)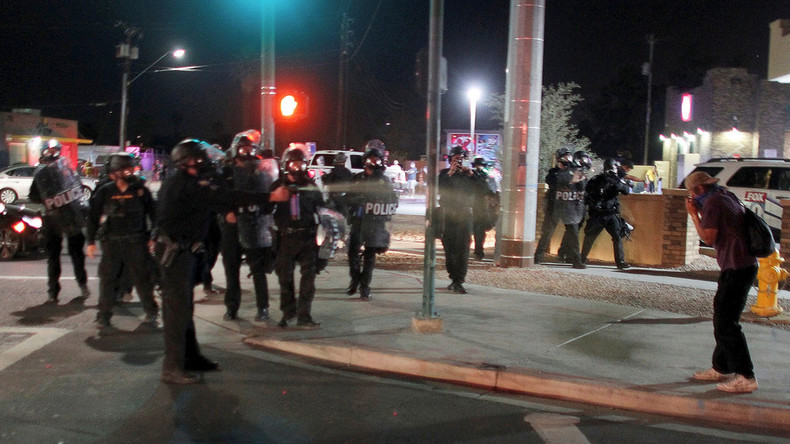 Police have used pepper spray during a civil rights rally in Phoenix, Arizona, late on Friday night. The use of impact munitions didn't lead to any injuries, and no arrests have been made, Phoenix Police Chief said.
The Black Lives Matter march kicked off outside Phoenix City Hall at 8 pm.
An estimated 1,000 participants chanted: "Black lives matter" and "Hands up, don't shoot" as they marched. Police officers escorting the march weren't dressed in riot gear.
Rev. Jarrett Maupin, one of the civil rights leaders that helped stage the march, acknowledged the route of the march was changed to shut down Interstate 10.
As a result, police declared the demonstration an "unlawful assembly" by 11 pm.
Law enforcement officers in riot gear made a line in the way of the demonstration and put pepper spray to use when protesters approached, preventing demonstrators from taking over a freeway.
The time had come to disperse the crowd, Phoenix Police Chief Joe Yahner said, declaring the protest "successful" and saying the demonstrators' message had been heard, ABC News reported.
No arrests had been made as of 10:45 pm local time Friday, Yahner said.
Damon Cecil, Arizona State Troopers' public information officer, alleged protesters threw rocks at police and that an activist had been detained after an altercation with police.
WATCH MORE: