'I didn't see anybody else get shot, just cops': Witness videos capture Dallas terror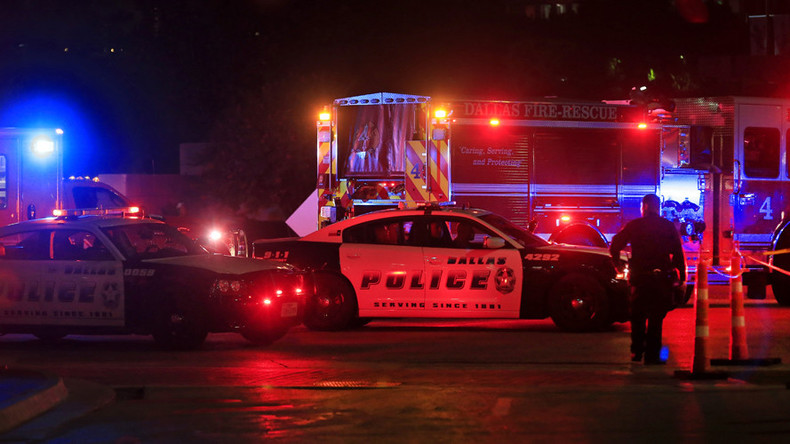 Extraordinary and chilling video captured key moments in the Dallas shooting spree which left five police officers dead and 12 others injured.
Hundreds were marching in protest at the recent deaths of Philando Castile and Alton Sterling at the hands of police, when the Dallas shooting began.
The 100 police monitoring the protest responded and, as the full danger of the situation remained unclear, tensions ran high as plainclothes and uniformed cops tried to clear the streets.
As they closed in on the gunmen, the moment an officer was ambushed and shot was captured on video (warning: GRAPHIC).
Three of the gunmen were eventually detained. One was surrounded before killing himself, according to police.
A local man Mark Hughes, who police identified as a person of interest, alerted police to his presence and handed over his licensed weapon amid scenes of extreme fear and tension.
Dallas Mayor addressed the media saying the incident was a "heartbreaking moment for the city of Dallas."
Witnesses described the harrowing event, with one telling the media: "I didn't see anybody else get shot, it was just the cops."