Pink Pistols : Pro-gun LGBT group sees surge in members post-Orlando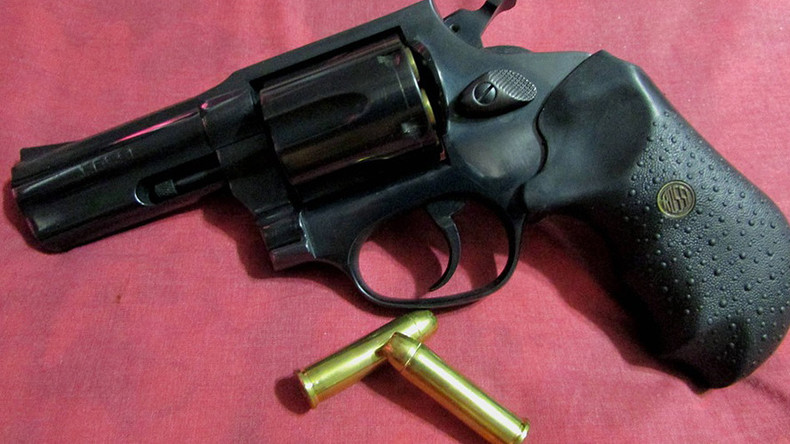 Membership of pro-gun LGBT groups has surged in the wake of the Orlando LGBT nightclub massacre that left 49 dead and many injured.
Pink Pistols, a gay gun rights group with chapters across 30 US states, reported that its membership has more than doubled from 1,500 to 4,000 since Orlando.
A number of shooting ranges have also reached out to the group, in either a show of support, or an opportunistic effort to drum up new membership. Pink Pistols president Matt Schlentz told the Salt Lake Tribune they were offered self-defense and firearms training.
Schlentz said the LGBT community faces intimidation regularly, "We still get attacked for kissing our partners or holding hands in public. We get out windows smashed for having an equality sticker on them." he said.
Schlentz is a longtime gun owner and owns semiautomatic rifles similar to the ones used by Omar Mateen during the massacre. Schlentz believes gun control laws are often "asinine".
The group, whose slogan is"pick on someone your own caliber" was set up in 2000 in response to the 1998 murder of Matthew Shepard, who was beaten and tortured in a hate crime. It has a presence in 30 cities in the US as well as in Canada and South Africa.
Another LGBT pro-gun rights group Stonewall Shooting Sports in Utah reported an increase in interest in membership since Orlando. Stonewall president Scott Mogilefsky described the shooting as a "huge eye-opener for a lot of people that the world is not a perfect place, especially for a group that's at risk for this type of violence."
"Security should be armed at all gay nightclubs, and all employees should run through a defensive shooting course once a year," he said.
The LGBT community is not united on the issue of bearing arms. At New York's Pride march on Saturday, a newly-formed LGBT group, Gays Against Guns, marched for gun control, and about 500 people staged a "die-in".
The group was protesting the government's inaction over gun laws. "We're in agreement with the consensus of most of the gun control lobby that there's no place for civilians to have assault weapons," spokesman Tim Murphy told NBC. "Orlando was such a combination of homophobia enabled by this national crisis of such easy access to assault weapons."
On Saturday, Orlando's first gun show since the massacre reported increased attendance, due to people's concerns over their protection.