Bernie Sanders to endorse Hillary Clinton on Tuesday in New Hampshire, insiders say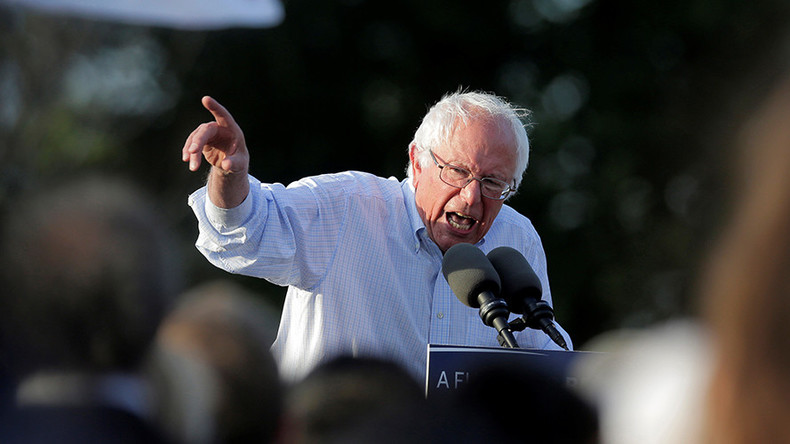 Senator Bernie Sanders will officially drop out of the presidential running race to endorse Hillary Clinton next Tuesday, according to leaks from the presumptive Democratic presidential nominee's campaign operatives.
With the New York Times citing "three Democrats involved in the planning," CBS News claiming "a source intimately involved in Clinton campaign field operations and strategy," and other outlets citing similar anonymous insiders, it looks all but guaranteed that Sen. Sanders (I-Vermont) will appear alongside the former secretary of state at a campaign rally in New Hampshire on Tuesday, July 12.
Read more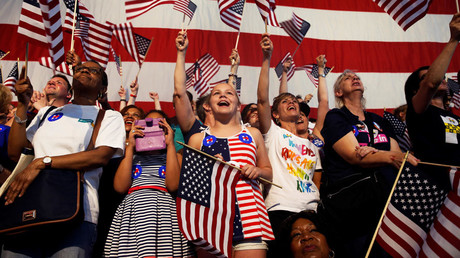 While the date and location of such an endorsement event had not previously been reported, it has been clear for a while that Sanders would endorse Clinton. On Wednesday night on MSNBC, it became even more apparent when the self-avowed democratic socialist gave credence to the anonymous leaks.
"You're not denying the reports that there are talks about a possible endorsement?" Chris Hayes asked Sanders, to which he replied, "That's correct."
Then on Thursday in an interview with Bloomberg, Sanders stressed, "we have got to do everything that we can to defeat Donald Trump and elect Hillary Clinton," adding, "I don't honestly know how we would survive four years of a Donald Trump" White House.
That sentiment strikes of being more anti-Trump than pro-Clinton, which is why it is not being taken as an official endorsement. So, how might Sanders sound next week?
The New York Times reported its sources as saying the endorsement deal was made after a series of daily meetings between Robby Mook and Jeff Weaver, campaign managers for Clinton and Sanders respectively. The intimate details of those talks were only hinted at, but they were reflective of public clashes between the two camps.
"Whether you supported me in this primary, or Senator Sanders, we all need to keep working toward that better, fairer, stronger America."

— Hillary Clinton (@HillaryClinton) June 8, 2016
Whether Sanders garners a primetime speech at the Democratic National Convention, happening July 25 to 28 in Philadelphia, or a complete and visual tally is taken of all the voting delegates was one set of conditions, Democratic operatives told the New York Times.
Another ongoing matter is that of the party's platform, with Sanders pushing for a more progressive tone.
One important plank Sanders would like added is opposition to having any congressional vote on the Trans-Pacific Partnership international trade agreement. That directly conflicts with the agenda of the Obama administration, and at one time it was an issue that clearly contrasted Sanders with Clinton. However, Clinton, who once called the TPP deal "the gold standard," has since taken a stand against it. Still, her supporters on the platform committee have fought to keep Sanders' anti-TPP language out.
The next platform committee meeting is happening Friday and Saturday in Orlando, Florida.
I have to say that I am delighted that Sec. Clinton month after month seems to be adopting more of the positions that we have advocated.

— Bernie Sanders (@BernieSanders) June 3, 2016
One recent concession of the Clinton campaign is to take a more Sanders-like position on college tuition. On Wednesday, she called for getting rid of the cost of attendance for in-state public college and universities if students come from families making less than $125,000 a year. Sanders lauded the move.
The New York Times also alluded to Clinton meeting Sanders halfway on universal healthcare by supporting a "public option" in addition to the Affordable Care Act.
Some within the Democratic Party, however, believe this is all too little, too late, and that the the bulk of the 12 million voters who chose Sanders during the primary have already made up their mind about November.