US 'didn't really study' impact of toxic chemicals when allowing offshore fracking - activist to RT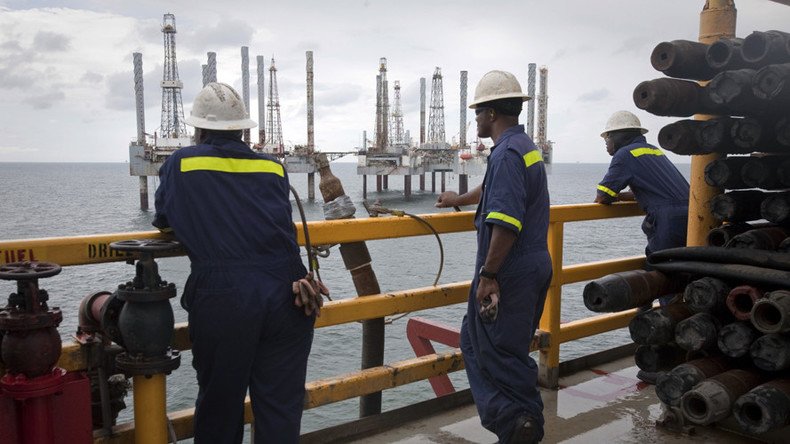 US authorities "didn't even know what they were allowing" when permitting companies to conduct offshore fracking and dump billions of gallons of chemicals into the ocean, a lawyer for an environmental NGO has told RT.
"They were permitting fracking offshore in the Gulf of Mexico and […] the agencies didn't know it was happening, they didn't even know what they were allowing," Kristen Monsell, a lawyer at the US-based Center for Biological Diversity (CBD), told RT on Thursday.
In late June, the CBD released a report suggesting the Obama administration have issued over 1,200 offshore fracking licenses between 2010 and 2014.
Controversial offshore fracking has been taking place in hundreds of wells in the Gulf of Mexico, including within the habitat of loggerhead turtles, CBD said in late June.
When deciding to license offshore fracking, the authorities "did so without conducting any real environmental analysis or any analysis on fracking-endangered species, without involving the public, and that's just unacceptable," Monsell said.
The US government "hasn't really studied it before, they haven't studied the impact of the chemicals that these companies are allowed to dump directly into the ocean including critical habitat and fracking-endangered species."
Fracking involves injecting water, sand and chemicals into rock at high pressure, allowing gas to flow out to the head of the well.
Extensive use of fracking in the US, where it has revolutionized the oil industry, prompted environmental concerns. Previous studies by the CBD said oil companies routinely used at least 10 highly toxic chemicals off Californian coast that could kill or harm marine species.
The NGO said in a 2014 report that fracking "can expose coastal communities to air pollutants that cause cancer and other illnesses."
"The chemicals used in offshore fracking are listed among the most toxic in the entire world with respect to aquatic life," Monsell emphasized.
In her words, the Gulf of Mexico "is one of the most biologically diverse productive ecosystems in the entire country," and the authorities were "just allowing oil companies to frack at will."
Many environmental campaigners in the US and worldwide argue fracking is simply distracting oil and gas corporations and governments from investing in renewable sources of energy, and is encouraging continued reliance on fossil fuels.
You can share this story on social media: