High arsenic levels discovered near North Carolina water supply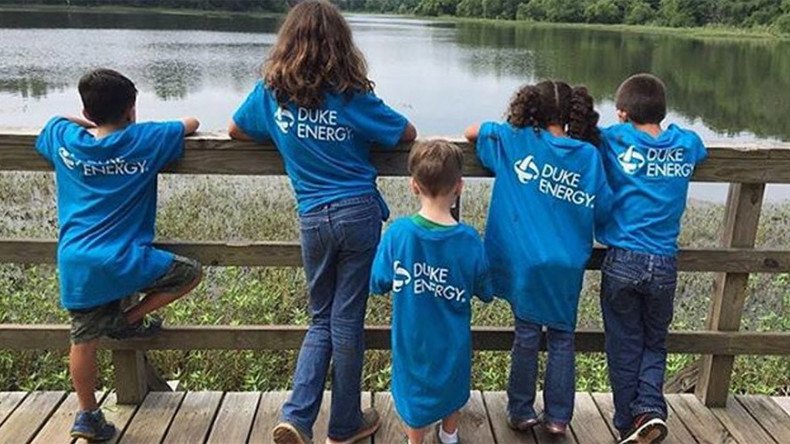 High level of arsenic have been detected near Duke Energy's Riverbend power plant, right next to Charlotte, North Carolina's main water supply source.
The toxins have been traced back to Duke Energy's coal ash pits, after abnormal levels of arsenic were discovered on June 20.
While the state safety threshold for arsenic in surface water is 10 parts per billion (ppb), June's reading showed levels of 95 ppb, according to Mecklenburg County officials.
The samples came from the water adjacent to the Duke Energy's Riverbend Steam Station Coal Ash Ponds in Mountain Island Lake. The two ponds at Riverbend hold 3.6 million tons of coal ash, which showed the high levels of arsenic. The discovery came after operators drained the coal ash ponds at the Riverbend Steam Station in January, in preparation for excavating the ash.
Effluent from these ponds empties into Mountain Island Lake. Approximately three miles downstream is the drinking water intake for the city of Charlotte. Despite the high reading, the energy firm insists that the arsenic did not impact drinking water supply.
"We have not seen any impacts in the main channel of the lake where most post people recreate, and this would not impact Charlotte's drinking water supply," Duke Energy said in a statement to local Fox-affiliate KJZY on Wednesday.
The utility company said that it is working at Mt. Island Lake, an important water source for the Charlotte area "remains protected."
They have halted "all dewatering operations as a precautionary measure," according to the statement.
"We are currently in the process of building a water treatment system on site and will not continue dewatering operations until that system is becomes operational. We continue to operate within permit limits at the site and the state designs these permits to protect water quality and public health," the statement added.
This is not the first time that arsenic level near Mt. Island Lake displayed elevated levels of arsenic. On April 27, water tested 50 feet from the plant's discharge point peaked at 35.5 ppb. But the toxic level significantly dropped the next month, with no arsenic detected in the lake farther from Riverbend's discharge.
At the time, Duke said that the level was with a state-permitted 72.5 ppb limit in "mixing zone," where water from the plant flows into the lake, according to the Charlotte Observer.
You can share this story on social media: