US to leave 8,400 troops in Afghanistan into 2017, 35 percent more than expected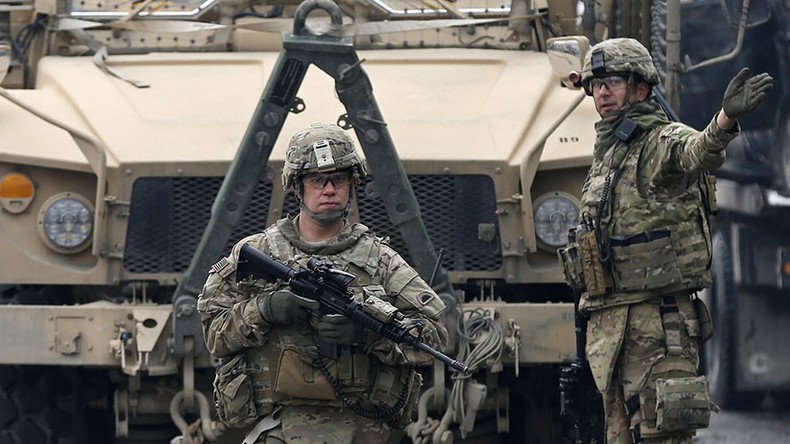 The United States will leave more troops in Afghanistan at the end of the year than previously announced, President Barack Obama said.
America's combat mission in Afghanistan "came to a responsible end" a year and a half ago, Obama said. Forces there are now focused on "two narrow missions": training and terrorism prevention. "But even these narrow missions continue to be dangerous."
The US will leave 8,400 troops through the end of the Obama administration, the president announced. Obama had planned to drop troop levels from 9,800 to 5,500 troops by the end of 2016. But the increase of Taliban attacks have intensified calls to leave more troops there.
"The security situation in Afghanistan remains precarious," Obama said. The Afghan military still needs our help, the president added.
"It is in our national security interest, esp after all the blood and treasure we've invested over the years, that we give our partners in afghan the best chance to succeed."
Flanked by Defense Secretary Ash Carter and Chairman of the Joint Chiefs of Staff General Joseph Dunford, Obama announced Washington's new exit strategy from the White House's Roosevelt Room on Wednesday. His remarks focused on the need for partnership between the US and Afghan militaries.
The decision to slow the drawdown, which Obama called an "additional adjustment to our posture," was based on recommendations of Army General John Nicholson, the US commander in Afghanistan, as well as Carter, Dunford and the rest of Obama's national security team, the president said.
"As president and commander in chief, I've made it clear that I will not allow Afghanistan to be used as safehaven for terrorists to attack our nation again," he said. "That is why I constantly review our strategy with my national security team."
The updated strategy will give the next president a "solid foundation for continued progress in Afghanistan," Obama said.
It will also send "a message to the Taliban and all of those who have opposed Afghanistan's progress," he added. "Afghan security forces continue to grow stronger, and the commitment of the international community, including the United States, to Afghanistan and its people will endure."
The only way that all the foreign forces will leave the country, Obama said, is through a lasting political settlement between the Afghan government and the Taliban. "That's why the United States will continue to support an Afghan-led reconciliation process."
The president also spoke of the 15th anniversary of the September 11, 2001 terror attacks and of the "9/11 generation" that has served in both Afghanistan and Iraq.
You can share this story on social media: