Elderly couple dies as they lived, together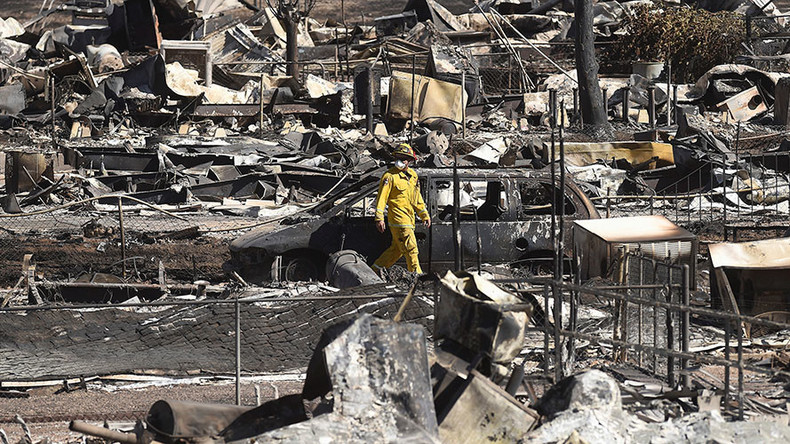 A retired priest and his wife, a church organist, died in central California's fires last week, while locked in embrace. What is notable about the elderly couple was embracing each other when they died.
The McKaigs, Byron, 81, and Gladys, 90, lost their lives in last week's Erskine fire that destroyed at least 80 homes in Kern County, California. They were discovered on Friday morning when residents were allowed to return to their homes and assess the damage.
Bill Johnson, a neighbor, told the Los Angeles Times that Byron "was, like, on top of her, and they were together, like he was blocking her from the fire."
"I thought it was terrible for those people to go like that. Just horrible," Johnson added. "They didn't deserve it."
The couple was reported to have perished from smoke inhalation. They are the only known fatalities from the blaze.
"I saw and knew exactly what had happened — that they were alive and ran out of this burning inferno and got stuck, and that was where they ended," Johnson said.
Other Squirrel Valley residents have taken solace in the couple's mutual passing.
"They were each other's half," Susan McKaig, Byron's daughter, told the Bakersfield Californian.
The couple met when Byron, a retired Episcopal and later Anglican priest, took a job at a church where Gladys was the organist. Their passion for music made them a "perfect match," according to Susan McKaig. The couple married in 1984.
Bishop Eric Menees, with the Anglican Diocese of San Joaquin, told the Bakersfield Californian, "It was beautiful, his devotion to her."