Riot police deployed in Milwaukee park as youths pelt officers with bricks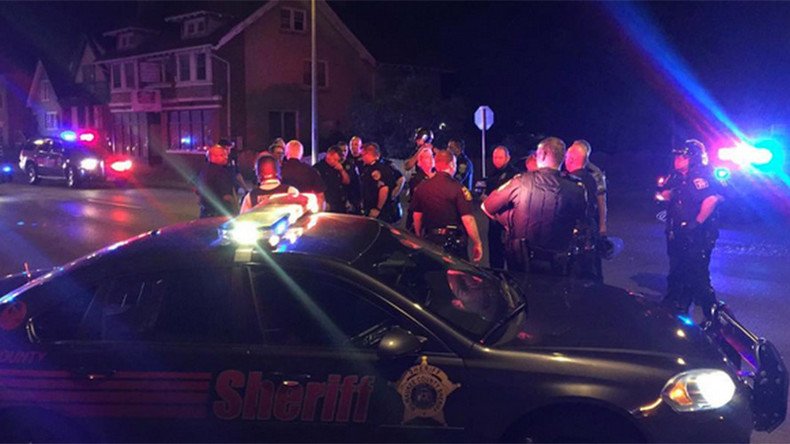 Around 100 young adults pelted police with bricks and torched property in Milwaukee's Sherman Park on Wednesday night, local news channel TODAY'S TMJ4 reports, citing a witness.
Police from several MPD districts, along with Milwaukee County Sheriff's deputies, made a number of arrests at the scene, according to Fox6Now.
Officers say the windshield of a squad car was broken while a garbage can was set alight, prompting four arrests at the same location the night before, TMJ4 reports.
You can share this story on social media: