8 people stuck 10 stories high on Ok. City roller-coaster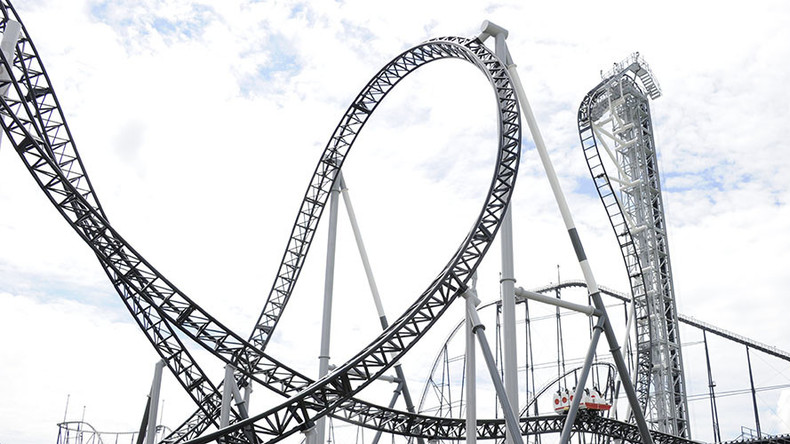 A roller-coaster at an Oklahoma City amusement park got stuck, leaving 7 children and one adult stranded at a height of about 100 feet above the ground for over an hour.
Passengers on the Silver Bullet ride at Frontier City were stranded just after 4:30 pm local time (2030 GMT), according to the local authorities.
Emergency crews responding to people stuck on roller coaster at Frontier City: OKLAHOMA CITY – Emergency crews are…

— OKC Breaking News (@okc_news) Jun 29 2016
Emergency crews from the Oklahoma City Fire Department arrived on the scene quickly, but it took them some time to develop a plan to evacuate the stranded passengers.
About an hour after the roller coaster got stuck, firefighters began walking the passengers down the track, one by one.
No one was injured in the incident, the OKCFD confirmed.