LAPD officer "unjustified" in fatal shooting of man for using a Taser - police panel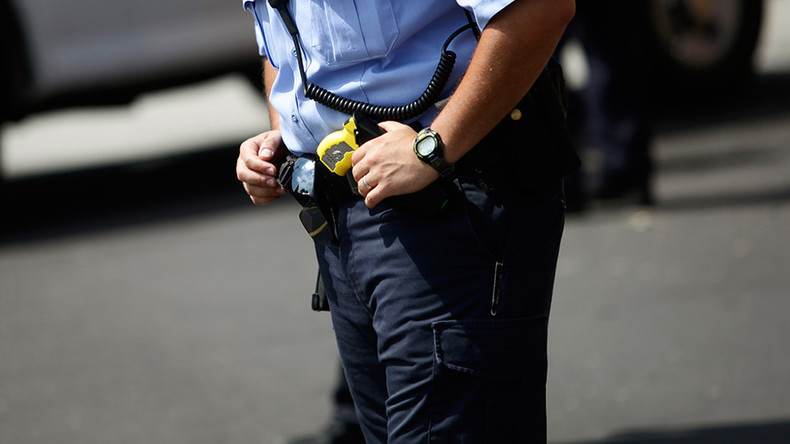 The killing of Neil Peter White by LAPD officer Stephan Shuff, after White had grabbed an officer's stun gun, was "unjustified" and violated LAPD policy, a panel found.
In July 2015, Shuff and his unnamed LAPD partner responded to reports of a man smashing windows with a skateboard near La Brea Avenue and Wilshire Boulevard.
Upon arrival at the scene the police ordered White to lie down, but he fled on his skateboard. A chase ended when White fell, and Shuff told his partner to grab the board.
Shuff tackled White, pinning him to the ground and ordering him to remove his hands from under his chest. When he failed to do so, Shuff ordered his rookie partner to tase him. She complied, administering two shocks to his stomach.
Crucially, she put down her stun gun as White continued to struggle. White grabbed it and stunned the officer, prompting Shuff to shoot White fatally in his upper back. Shuff allegedly feared White might grab his partner's gun from her holster, the LA Times reports.
The LA Police Commission rejected Shuff's reasoning, seconding police chief Charlie Beck's assessment that he violated LAPD policy by using deadly force. It found another officer "would not reasonably believe the subject's actions presented an imminent threat of death or serious injury."
"Simply believing White was going to gain control of [the] service pistol … did not constitute an imminent threat of death or serious bodily injury," they added.
The two officers were also found to have unnecessarily compromised their own safety leading up to the incident. Shuff was criticized for telling his partner to attempt to grab the skateboard instead of waiting for backup, and his partner's failure to secure her stun gun was also faulted.
Read more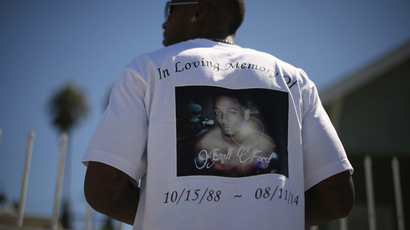 A nine-year veteran on the force, Shuff has returned to his duties while awaiting punishment. His partner was 15 months in the force when the incident occurred.White is one of 21 people fatally shot by LAPD officers in 2015, according to The Times.
Earlier this month, officers were found to have been "justified" in the fatal shooting of Ezell Ford, a mentally ill black man. Ford was found to have attempted to grab one of the officer's guns.