Earth going greener: Human activity boosts vegetation growth in cold regions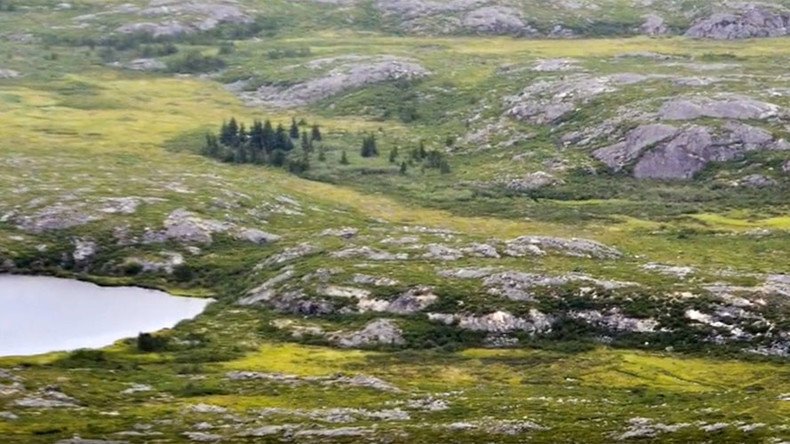 Humans' greenhouse gas emissions and a warming climate have caused increased vegetation growth on Earth, especially amid rising temperatures in the Northern Hemisphere, according to newly-released research.
A three-decade greening trend can be seen in satellite images of "leaf area index" (LAI), or the amount of leaf area per ground area, in the Northern Hemisphere outside of the tropics, also known as extratropics, researchers said. The research team, led by Jiafu Mao of the Oak Ridge National Laboratory, took LAI data and applied them to various sets of climate model data to determine whether northern greening was more likely to happen in simulations that take into account greenhouse gas emissions.
"We used two 30-year-long remote-sensing-based leaf area index (LAI) data sets, simulations from 19 coupled [Earth system models] with interactive vegetation, and a formal detection and attribution algorithm," the researchers said in the summary of their "detection and attribution" study — 'Human-induced greening of the northern extratropical land surface' — published Monday in the journal Nature Climate Change.
"Our findings reveal that the observed greening record is consistent with an assumption of anthropogenic forcings, where greenhouse gases play a dominant role, but is not consistent with simulations that include only natural forcings and internal climate variability."
Earlier this month, unrelated NASA research offered a detailed snapshot of increased greening in areas of Alaska and Canada where plant life increasingly looks like that of warmer ecosystems.
Jiafu Mao's researchers, meanwhile, said their findings indicate the "first clear evidence of a discernible human fingerprint on physiological vegetation changes other than phenology and range shifts."
Plant growth in the Northern Hemisphere's colder areas is tied to greenhouse gas emissions, which lead to warming temperatures, the researchers said. Warming means lengthened growing seasons and increased moisture levels. Another factor to plant growth is increased nitrogen cycles pushed by human use of fertilizers and fossil fuels.
How this increased greening will affect climate change progression is not so clear. While some are optimistic that the greening trend means more carbon can be absorbed by plant life, Mao, the study's leader, said further predictions are difficult to ascertain.
"Although we already identify this kind of human impact on this historical vegetation growth, for the future, it's hard to predict," he said.
The research team said what can be understood through their study is that, to no surprise, humans are transforming the Earth in a variety of ways.
"Given the strong evidence provided here of historical human induced greening in the northern extratropics, society should consider both intended and unintended consequences of its interactions with terrestrial ecosystems and the climate system," the study concluded.
You can share this story on social media: