Senate Democrats block Zika funding bill over GOP provisions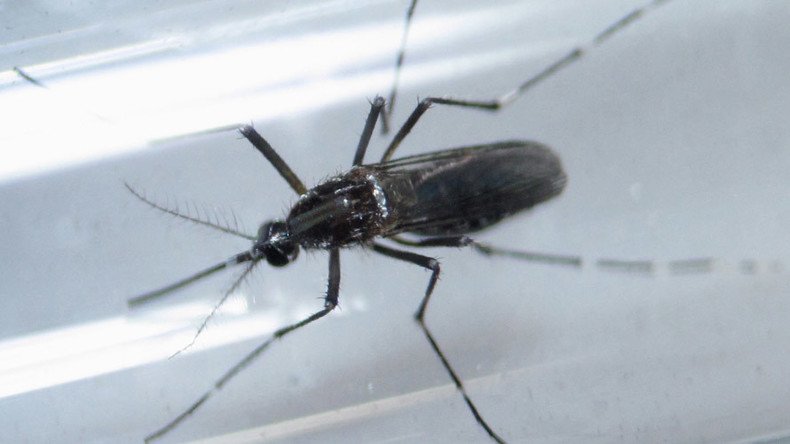 A Republican bill that proposed $1.1 billion to counter the Zika virus failed in the US Senate, as Democrats who opposed the measure said the legislation was chocked full of unrelated measures and funding restrictions for reproductive health outlets.
The bill failed on Tuesday in a nearly clean party-line vote of 52-48, falling short of the 60 votes necessary for passage. Democrats said they could not support the measure for several, unrelated provisions, including limits to funding for healthcare providers of birth control, as well as weakened standards for pesticide use near water sources.
The legislation's limits on funding for birth control services was "a backdoor way of restricting care from women's health providers like Planned Parenthood and family planning centers that would have serious consequences for women's health," Democratic leadership said, according to Roll Call.
Democrats also opposed the removal of language in the bill that barred the US Department of Veterans Affairs from displaying Confederate flags at VA facilities on certain days.
The funding legislation, passed by the US House last week and accompanied by another funding bill for veteran and military construction programs, was negotiated by House and Senate Republicans without the input of Democrats who opposed some of the legislation's provisions related to fighting Zika, a mosquito-borne virus that causes severe birth defects.
The measure passed by the House would offer $1.1 billion to fight Zika through September 2017, including efforts to develop a vaccine. The bill's spending would be offset by $750 million in savings from unused Ebola funding, cuts to administrative funding at the US Department of Health and Human Services, and unused money for healthcare exchanges within the Affordable Care Act.
The bill would have restricted the use of $95 million worth of federal grants to offer birth control to women in the US, including Puerto Rico, who are threatened by Zika. The bill would also weaken restrictions on pesticide use.
The White House and Democrats have backed a proposal that would offer $1.9 billion to fight Zika. President Barack Obama has said he would veto the Republican funding plan.
Republican leaders blamed Democrats for playing politics in the face of a virus as dangerous as Zika.
"There is no reason Democrats should reverse course now and block funding for Zika control in the midst of mosquito season," said Senate Majority Leader Mitch McConnell. "There's no reason they should put partisan politics above the health of pregnant women and babies."
Senate Minority Leader Harry Reid said Republicans were pushing legislation "that is nothing more than a goodie bag for the fringes of the Republican party."
In the lead-up to Tuesday's vote, Democratic Senator Charles Schumer (New York) said Republicans are trying "to leverage a public health crisis to roll back access to healthcare for women and ram through an ideological agenda."
Three women in the US mainland have given birth to infants who have exhibited signs of Zika. The US Center for Disease Control and Prevention has tallied 265 pregnant women with lab evidence of Zika infection in US states and the District of Columbia, as well as 216 women in US territories like Puerto Rico.
Florida confirms first #zika-related microcephaly in a newborn baby born in Florida to woman who contracted Zika while in Haiti.

— Maggie Clark (@maggieclark320) June 28, 2016
On Tuesday, the Florida Department of Health confirmed that a child born in the state, of a Haitian mother who traveled to the US to give birth, has Zika-related microcephaly, a neurological birth defect that can cause a newborn's head and brain to be smaller than normal, among other developmental issues. Two other Zika-related microcephaly births have occurred in Hawaii and New Jersey.
You can share this story on social media: