Explosion, blaze at Pascagoula Gas Plant in Mississippi, US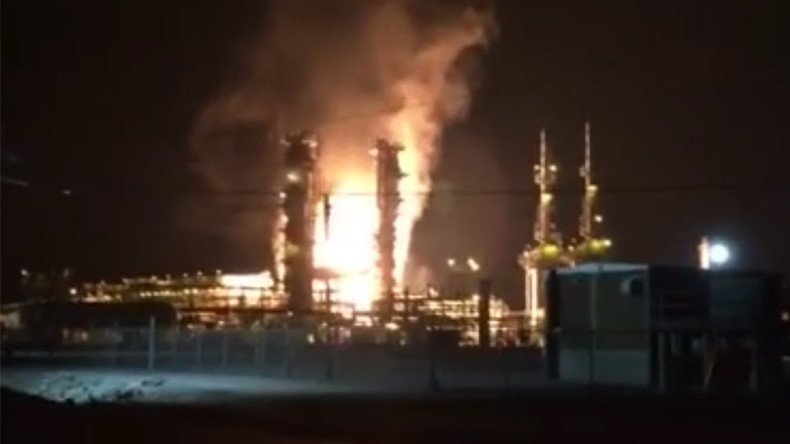 An explosion has occurred at the Amoco BP Gas Plant in Jackson County, Mississippi, local News5 channel reports. Witnesses say the blast occurred around 11:40 pm local time and reported a large plume of fire rising from the area around the plant.
There have been no reports of casualties so far. The blaze has since been brought under control. Police say that an evacuation has not been ordered.
Fire crews reported feeling vibrations from the strong blast as far away as 10 miles from their base.
The plant is near Highways 90 and 63 in Pascagoula.
No injuries have been reported, police said, adding that as of 1:00 am the fire was continuing to burn.
Another major fire took place at a Chevron oil refinery also near Pascagoula that claimed one life in 2013.
You can share this story on social media: