Heavy police presence as Baltimore residents grieve for slain rapper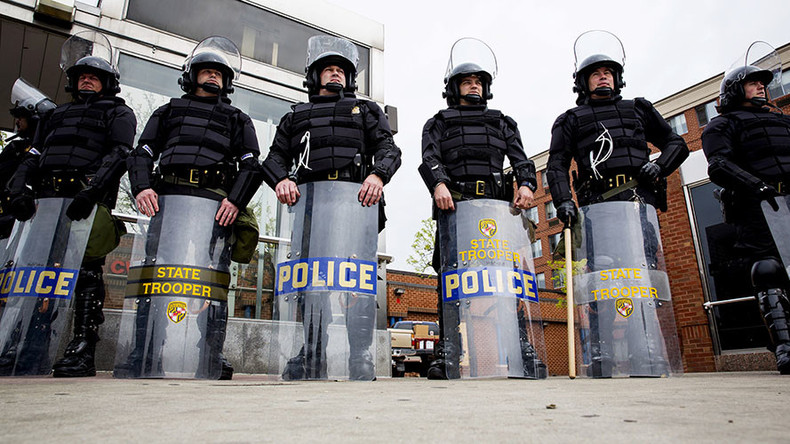 A heavy police presence accompanied dozens of fans of rapper Lor Scoota as they took to the streets Monday evening for a spontaneous block party in honor of his death in a shooting over the weekend.
Police told people to leave the streets, with participants responding that this is where they live.
A flank of police officers blocked the street to prevent movement of the party.
At least 20 police cars lined up bumper-to-bumper along one Baltimore street, while a helicopter with loud speakers blaring passed overhead.
There was a report of three arrests, according to the Baltimore Sun, and later reports of another arrest, to make four total.
Tyriece Travon Watson, the up-and-coming rapper Lor Scoota, was shot in his car in Northeast Baltimore on Saturday evening after leaving a peace rally at Morgan State University.
The death of the 23-year-old musician saddened fans in Baltimore and elsewhere, prompting public gatherings in the city on Sunday.
Rapper Meek Mill, NBA player Will Barton and others offered online eulogies.
Baltimore Police are searching for his killer and a motive.
"We do not have an arrest, we do not have a suspect," Baltimore Police Spokesman T.J. Smith said in a news conference Monday afternoon. "We are effectively where we were on Saturday."
During a Monday evening press briefing, Baltimore Police Commissioner Kevin Davis told reporters that three adults had been arrested for throwing "bricks and bottles at police." He added that the purpose for the police being there was to protect the flow of traffic and "keep the peace."