Missing civil rights icon arrested returning from Dubai over Obama inauguration check that bounced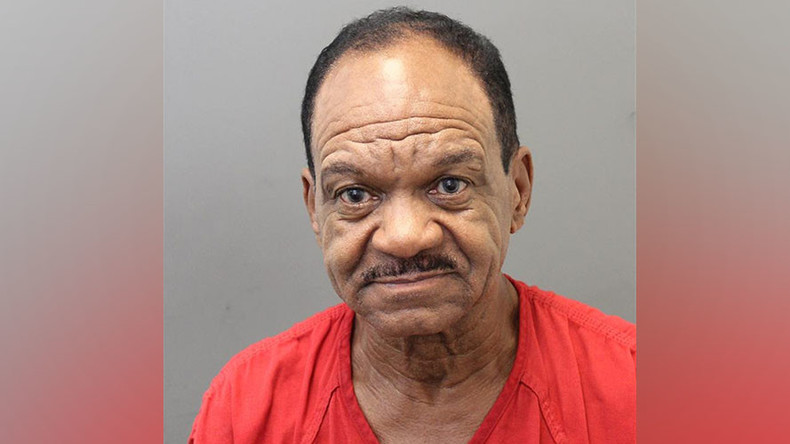 A legend of the civil rights movement was arrested at Dulles International Airport in Virginia on a bench warrant for writing a bad check to fund a ball for President Obama's inauguration in 2009. Walter Fauntroy had been hiding in Dubai since 2012.
Fauntroy, who helped Martin Luther King Jr. plan the 1963 March on Washington, fled the country four years ago amid myriad financial problems. Chief among them was a bad check he wrote in 2009 to an event-planning company that helped him organize a ball for President Barack Obama's first inauguration. A Prince George's County, Maryland judge issued the bench warrant after the retired pastor failed to appear for a court hearing related to the $55,000 check.
But on Monday, he was ready to come home and face the music.
Fauntroy, 83, was taken into custody at the airport, WUSA's Bruce Johnson reported, on the bench warrant for the bounced check.
Fauntroy fled the country for the United Arab Emirates in 2012, leaving his wife of nearly six decades in deep debt and facing foreclosure. Over the years, he spoke with her, but never told her where he was or when he'd return, the Washington Post reported.
In February, Dorothy Fauntroy, 81, headed to court, asking a District of Columbia probate judge to grant her access to the couple's joint bank account before her husband was able to withdraw money. Mrs. Fauntroy was relying on church donations to pay bills, and needed the $5,000 monthly deposits from Social Security and retirement benefits, according to the Post. She also sought a protective order so she could sign legal documents on Fauntroy's behalf, in part to prevent foreclosure of their Washington, DC home.
Fauntroy served as the District's congressional delegate for 20 years.
The couple filed for bankruptcy protection in March 2014 after the Bank of New York Mellon filed for foreclosure on their home, but that case was dropped after Fauntroy failed to get credit counseling.
Fauntroy's return to the US was not unexpected. In his first interview since he fled the country, he told the Post he was prepared to come home.
"I have my ticket. I have my passport. Without question, it's over," he said. "I'm coming home."
For the last three months, he had been living rent-free in the guest room of an apartment with a South Sudanese family in Ajman, north of Dubai. It was there that the US State Department finally tracked him down and offered to help fly him home.
"They said, 'We've been asked to see if we can help you get home.' I said, 'Thank you.' It was an answer to prayer," Fauntroy told the Post. "I want to come home. It's blistering hot, and I'll be happy to come home for that reason, but also so I can see my wife, my son, my daughter and my new grandson. 'New' for me, because it's been two years since he's been born."
Family and friends have been increasingly worried about Fauntroy's mental health, the Post reported. A photo of him from 2015 showed him as gaunt and frail, while he has appeared delusional in emails and phone calls.
While in the UAE, Fauntroy began using an the alias "Shahid Sarkar" in his emails, but signed his correspondence as "The Congressman." He wrote of conspiracies and spies blocking his emails. In phone calls, he spoke of "rogue elements" within the US and international intelligence communities working against him, according to the Post.
The former civil rights leader dismissed the criminal charge against him and his mounting financial problems as a conspiracy to undermine his reputation.
"That whole effort was a determined effort to discredit me as I moved around the world to organize people," Fauntroy told the Post last week. "You read the news on the Internet that 'nobody knows where he is' and 'when he comes home, he's going to be arrested'? Well, see if I get arrested. It is disinformation which you can dispense easily when you control the media."
"The charge is a false flag... That is a tactic of intelligence institutions, the KGB, the CIA," he added.
A group of family friends chipped in together to pay for Fauntroy's flight home on Emirates airline, E. Faye Williams, the president and chief executive of the National Congress of Black Women, told the Post.
Fauntroy was arrested by US Customs and Border Protection officers after he cleared customs at Dulles. He is being held without bond in the Loudoun County Jail, Johnson reported. He has a hearing set for Tuesday on the warrant.