New lawsuit accuses 3M of contaminating Tennessee River, drinking water
Published time: 27 Jun, 2016 21:25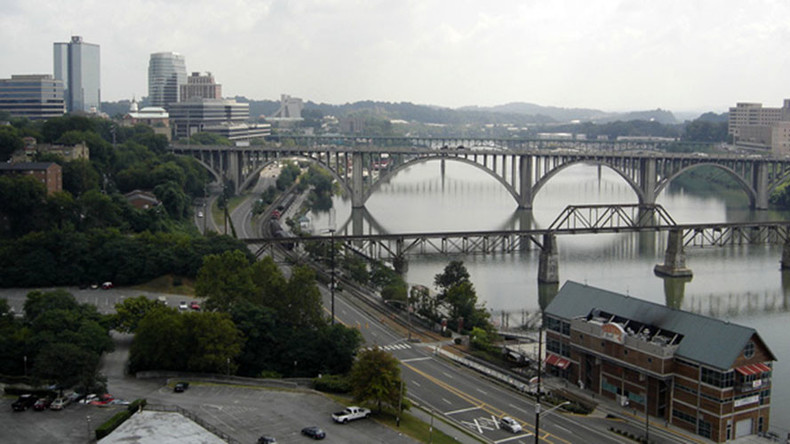 An environmental group has filed a federal lawsuit against 3M Company and others for polluting the Tennessee River. This is the second lawsuit against the company related to the river's contamination.
The lawsuit was filed Friday by the nonprofit Tennessee Riverkeeper, and it claims that a Decatur, Tennessee chemical plant owned by 3M is responsible for most of the river's pollution woes.
Tennessee Riverkeeper filed the suit under the United States Resource Conservation and Recovery Act, accusing 3M of contaminating the river with perfluorooctanoic acid (PFOA) and perfluorooctane sulfonate (PFOS) and creating substantial damage to the environment. The substances are used in 3M's manufacture of the profitable non-stick goods, such as Stainmaster and Scotchguard.
The complaint also names the City of Decatur, the Municipal Utilities Board of Decatur and BFI Waste Systems as defendants, though they are only accused of allowing the waste to happen, rather than actually producing it.
"At least 4 other public water supplies using water from the Tennessee River downstream from Defendant 3M's Decatur facility have detected PFOA contamination in finished water samples, including the Muscle Shoals Water Treatment Plant (WTP), the Florence Municipal Water Supply, and the Sheffield WTP, all of which are approximately 45 miles downstream of 3M's Decatur facility," the suit states, according to the Montgomery Advertiser.
Local residents filed a separate class-action lawsuit against 3M in October, bringing forward accusations similar to those in the new complaint. The plaintiffs in the first lawsuit are asking for money, but Tennessee Riverkeepers are merely asking for 3M to be held responsible for the contamination they allegedly caused.
"We don't mind 3M making profitable products – but, we cannot tolerate the defendants putting profit ahead of the health of people, the environment and the River," David Whiteside, executive director of Tennessee Riverkeeper, said in a statement.
The plaintiff's claims lack merit, and 3M has always complied with laws and regulations, the company's legal counsel, William A. Brewer III, told the Birmingham News.
"We believe the actions of the Tennessee Riverkeeper are built on an incorrect premise – that the mere presence of these chemicals equals harm," Brewer's statement said.
The US Environmental Protection Agency issued an advisory in May warning that water supplies should not contain more than 70 parts per trillion (ppt) of PFOA or PFOS.
December testing of the West Morgan-East Lawrence (WMEL) water system, which is supplied by the Tennessee River, showed that it had 100 ppt of those chemicals, prompting the water system's general manager to warn nearly 100,000 Alabamians in early June not to use tap water until the levels could be reduced.
The pollution has since been lowered to safe levels thanks to the authorities diluting the WMEL's water with the supply from a neighboring municipality – a temporary fix that is expected to remain in place until the fall.