Pepsi putting aspartame back into diet drinks 1yr after removing controversial sweetener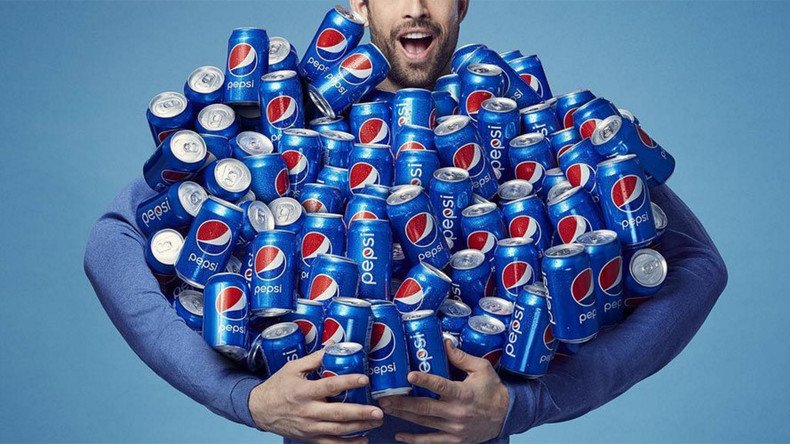 PepsiCo is reintroducing aspartame into some of its diet drinks - a year after after they removed the artificial sweetener as part of a marketing move over health concerns.
Pepsi removed the sweetener "in response to consumer demand" in April 2015, to appeal to customers who were concerned aspartame carries health risks.
However, some older consumers were reportedly unhappy with the change to the beverage's flavor without the sweetener.
Aspartame, which is about 200 times sweeter than sugar, is one of the most common artificial sweeteners in use today.
READ MORE: Suicide by soda: Sugary drinks kill 184,000 people a year, study says
The highly concentrated sweetener is used in many diet food and beverages as a lower calorie substitute for sugar, and has been widely criticised for its rumored harmful side-effects.
However, multiple studies from the National Cancer Institute (NCI) who searched for a correlation between aspartame intake and brain tumors, lymphomas or leukemias found there was no direct health risks associated with the additive.
Pepsi Max will be re-introduced to the US market in September as Pepsi Zero Sugar and will contain aspartame.
While Diet Pepsi will continue to be sweetened without aspartame, a Classic Sweetener Blend option will be introduced to their Diet collection that will contain aspartame.
READ MORE: Agriculture Ministry rejects proposal to ban Coke, Pepsi in Russia
"Consumers want choice in diet colas, so we're refreshing our U.S. lineup to provide three options that meet differing needs and taste preferences," a Pepsi representative said in a statement.
You can share this story on social media: