From Brexit to Texit: Texas secession movement targets 2018 ballot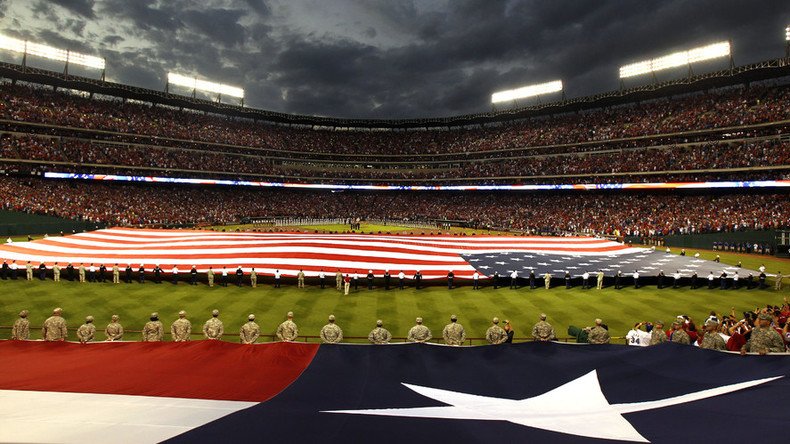 While Britain's vote to leave the European Union shocked even some 'Brexit' supporters, the Texas Nationalist Movement is confident Texans will vote for independence in 2018. Now Governor Greg Abbott is being asked to answer their 'Texit' appeal.
The last state to secede from the US was Texas 155 years ago, but history does repeat itself from time to time. That time is now, or at least will be in 2018, if the Texas Nationalist Movement gets its way.
"The win for Brexit opens the door for Texit by establishing, concretely, that it is possible to have an adult conversation on independence and letting the people have the final say," Daniel Miller, President of the TNM, said in a statement on Friday.
Boasting 261,231 supporters on its website, TNM is calling for more Texans to join and bring pressure on Abbott to allow a vote on independence from the US and its "sprawling Federal bureaucracy."
Failing to put its single issue on the ballot last year, and with the Brexit victory coming too late to rally support for a 2016 attempt, TNM will aim for the 2018 mid-term election to convince voters to leave the US.
The Lone Star State was the 28th to join the Union in 1845, following nine years of being an independent republic. And based on its present day $1.6 trillion economy, if it did become a separate nation, it would be among the 10 top economies in the world, Miller says.
The group has 208,643 likes on Facebook, compared to 132,057 for the Texas Democratic Party and 75,470 for the state's GOP. Other similar Facebook pages have garnered many followers as well.
And Texas is not alone when it comes to following the Brexit example.
"We intend to mimic that process here in California by putting an independence referendum on the ballot so we can exercise our right to self-determination and vote to leave or remain part of the American Union," Louis Marinelli, president of the Yes California Independence Campaign, told Reuters.
Long before Brexit was seriously considered, a 2014 Reuters/Ipsos poll found that 23.9 percent of Americans were open to the idea of their own state exiting the Union.
You can share this story on social media: