Internet celebrates affirmative action court decision via #BeckyWithTheBadGrades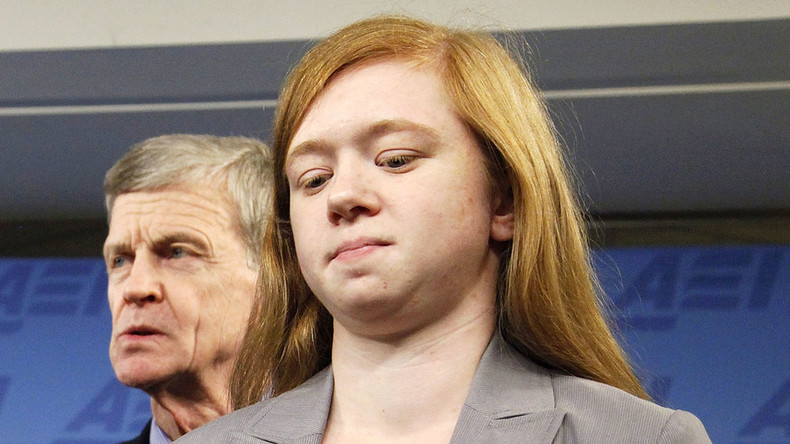 Since 2008, Abigail Fisher has been in a legal battle against the University of Texas over its use of affirmative action in admissions. Fisher believes the state school rejected her for being white ‒ but both the Supreme Court and the internet disagree.
On Thursday, the US Supreme Court (nicknamed SCOTUS) upheld affirmative action in a 4-3 decision, allowing universities to continue considering race in making admission decisions. As Justin Driver, law professor at the University of Chicago, explained to the Washington Post, the decision "signals that affirmative action is safe not only at the University of Texas but around the country."
Fisher believes that she was denied admission to UT's main campus in Austin because she is not a racial minority. She tested this in a lawsuit organized and funded by the Project on Fair Representation ‒ a conservative legal organization run by Los Angeles-based criminal defense attorney Edward Blum.
While Fisher may bemoan being rejected from UT many years ago, one argument can be made that Fisher just did not do well enough to get into the state's flagship campus. Their unique admissions process guarantees admission for the top 10 percent of students in each Texan high school, also known as the Top 10 plan.
Because many high schools in Texas have high Hispanic and African-American student bodies, Fisher claimed that the Top 10 plan was enough to ensure diversity. In addition, her legal team argued that the university had not made its diversity goals clear and that considering race for admission would lessen the importance of academic factors.
Of these arguments, Supreme Court Justice Anthony Kennedy wrote: "This proposal ignores the fact that the University tried, and failed, to increase diversity through enhanced consideration of socioeconomic and other factors. And it further ignores this Court's precedent making clear that the Equal Protection Clause does not force universities to choose between a diverse student body and a reputation for academic excellence."
In response to the decision, Fisher said in a statement, "I am disappointed that the Supreme Court has ruled that students applying to the University of Texas can be treated differently because of their race or ethnicity.
"I hope that the nation will one day move beyond affirmative action," she added
Blum called the decision a "sad step backward for the original, colorblind principles to our civil rights laws."
While Fisher may be disappointed in the ruling, social media sure wasn't. Twitter user Lavinia SheBeShonuff glibly tweeted, "#SCOTUS upholds Affirmative Action in the case of Becky with the Bad Grades V U. of Texas."


From there, Twitter user Uncredited Rewrite created a hashtag to celebrate Fisher's loss. #BeckyWithTheBadHair is a spinoff of the "Becky with the good hair" lyric from Beyonce's song 'Sorry' on her recent visual album Lemonade.