Small interventions bring big change to Virgin Atlantic fuel usage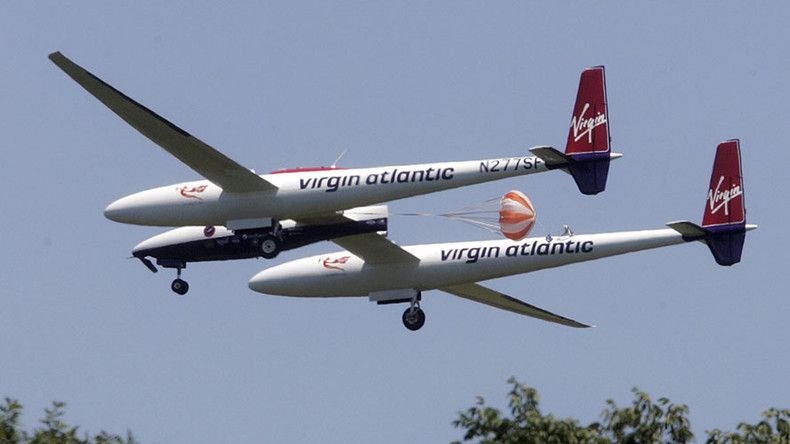 Virgin Atlantic Airlines has managed to exceed existing carbon abatement technology by using a simple monitoring tool. All of the company's 335 pilots participated in an experiment that tested the efficacy of control groups.
By using all 335 pilots employed by Virgin Atlantic Airlines and looking at 40,000 trips, a study found that the easiest way to save fuel is to tell people that you'll be looking at fuel usage. The pilots were separated into four research groups, with the control group only being told that their fuel usage was being studied. Each group improved their fuel efficiency beyond expectations.
In conjunction with Greer Gosnell of the London School of Economics and Political Science and two University of Chicago economists, Virgin Atlantic Airlines used a simple tool that saved 6,828 metric tons of fuel. When the test was conducted in 2014, that amount of fuel was valued at £3.3 million, according to the Washington Post.
Pilots can exert a fair amount of control over fuel usage. Their decisions about speed, altitude, speed and engine usage while taxiing all influence how much fuel they need – and how much is spent. Even when a group knew they were only potentially being watched, they were able to make improvements. University of Chicago's Robert Metcalfe, an author of the study, explained: "What we find is, especially for how efficiently they flew the plane, and the engines being used in taxi in, the control group significantly increased their [fuel efficient] behavior."
The captains were randomized into four groups. With the control group receiving the least amount of information about the study, the other three groups received different levels of information and encouragement.
The second group received fuel conservation performance assessments over an eight-month period. The third group received the same assessment along with explicit goals for improving their fuel efficiency. Members of the third group were praised if they hit their goals. Pilots who didn't hit their targets were not punished, but were encouraged to do better.
The fourth group, dubbed the "prosocial group" by the researchers, received all the aforementioned information along with a reward of small, charitable donations on the pilots' behalf if they hit their goal. Researchers expected this group to perform the best.
The "prosocial group" had about the same overall improvements as the third group. However, the fourth group had the highest level of job satisfaction when the study wrapped. Overall, all four of the groups managed to exceed expectations.
"I think this is our first foray into this environment, but I hope it's going to spur much more research," Metcalfe told the Washington Post.