NY attorney general announces investigation into Syracuse shooting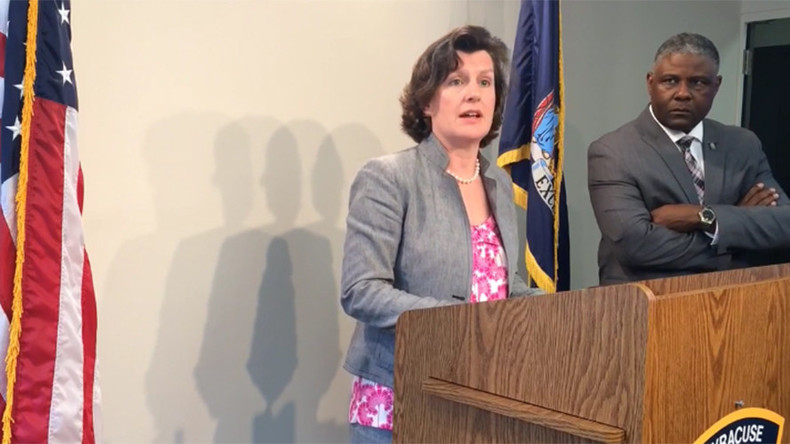 A Sunday night shootout near Syracuse's Skiddy Park left one dead and involved at least four guns. Police received tips earlier that day about plans to shoot up a Father's Day celebration in the park, where hundreds had gathered.
Gary Porter died of a gunshot wound resulting from a shooting in a small courtyard in Syracuse's west side. Whether Porter was shot by one of the unknown assailants or a police officer who fired her service weapon remains to be determined, Police Chief Frank Fowler said in a press conference Monday.
Porter, 41, better known as Terry Maddox, had made plans to see his father in the coming days.
His father is expected to make a joint statement with Fowler. In addition, the chief also announced that he will release information regarding whether Porter's death was the result of the police officer firing or one of the assailants.
A 15-year-old was also caught in the crossfire. Niquera Jackson of Syracuse was running away from the party when her head was grazed by a bullet.
"She was very lucky that the bullet only grazed her," Torlithia Stevens, Jackson's aunt, told Syracuse.com.
Jackson received staples to treat her head injury and was also found to have a broken bone in her neck. Whether the neck injury resulted from the party remains to be determined.
The firing officer claims she heard shots ring out and ran in that direction, but Fowler has yet to explain when or what she was shooting at, beyond a "deadly force situation" that caused her to shoot.
WSYR reported that the State Attorney General's Office will investigate the shooting.
One man has been taken into custody over the incident.