Mom fights off mountain lion to save young son, suffers barely a scratch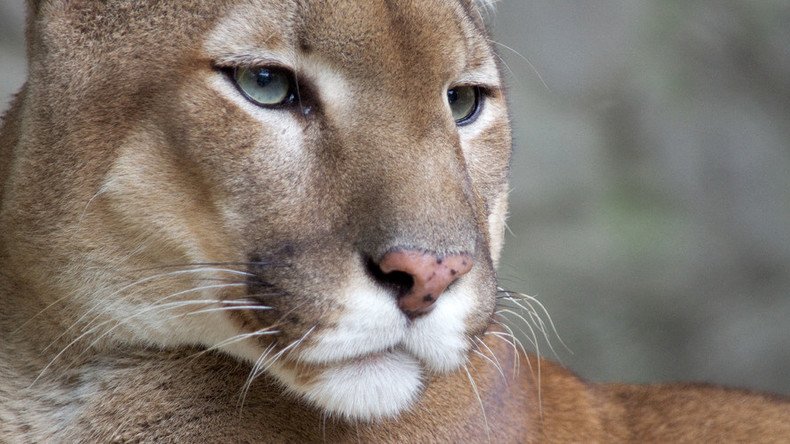 A young Colorado boy is lucky to have survived a rare mountain lion attack after his mother bravely fought off a cougar that had pounced on the five-year-old child.
The incredible face-off between mom and wild animal took place on Friday in the Woody Creek approximately 8 miles north of the Aspen mountain resort area, according to The Denver Post.
The young boy was reportedly playing outside with his brother when the animal attacked.
READ MORE: Lock your doors: Yellowstone bears figure out how to open cars (VIDEO)
In statement provided to The Denver Channel, Pitkin County Police detailed the astonishing actions of the unidentified woman, saying that she heard screaming and saw the wildcat attack the child.
She "was physically able to remove her son" from the animal, officers said, and suffered only a few minor scratches during her remarkable intervention.
The child is now receiving treatment for face and head injuries which are not thought to be life threatening.
Hospital: 5-year-old boy attacked by mountain lion. Mother of boy fought off the animal. Boy being transported to Denver in fair condition.

— Richard Côté (@cote14er) June 18, 2016
A wildlife expert based in South Africa, Lorne Sulcas, claimed in a CNN interview that, despite three fatal incidents occurring since 1991, mountain lion attacks were "not uncommon".
"Apparently there have been 20 fatal attacks between 1890 and 2011," he said live on air during a report on the Woody Creek incident.
"Fourteen of which actually [involved] victims under the age of 14. So what that points to is the propensity for these big cats to hone in on targets that are easy prey. The big cats will look for the young, the small or the weak and of course this child was five-years-old playing outside with his brother."
Wildlife Agents kill Mt Lion suspected of attacking 5yr old near Aspen. Looking for 2nd lion. Boy flown to Denver in Fair Condition #kdvr

— Rob Low (@RobLowTV) June 18, 2016
Colorado Parks and Wildlife management take a much more measured approach when it comes to mountain lions. Instead of being portrayed as some sort of opportunistic child snatchers, the animals are described as "generally calm, quiet, and elusive."
While interaction with humans has increased due to residential areas encroaching into the lion's natural habitat, Colorado wildlife authorities emphasize that "attacks on people are rare."
The animal involved in this recent incident was later killed by authorities in the front garden of a home, report ABC News.
You can share this story on social media: